The Apple iPhone 5s was launched back in 2013. It was the third time Apple had tried the 's' nomenclature, which eventually became a product cycle for the company.
Despite the name, the iPhone 5s launched with several major advancements over its predecessor. One of them was the fingerprint sensor or Touch ID, which we take for granted these days (well before the iPhone X came around, anyway).
It was also the first phone to have a 64-bit processor, which is so commonplace now we don't even talk about it anymore. The lists of firsts continue with the debut of gold color in the lineup, which, as we all know, resulted in literally every other phone being sold in gold. A trend that exists to this day and will likely be spurred again with the launch of the gold iPhone XS.
Apart from that, it came with the usual year-over-year upgrades, including a significantly faster processor and improved camera over its predecessor. It also launched with the controversial iOS 7, which has since improved considerably.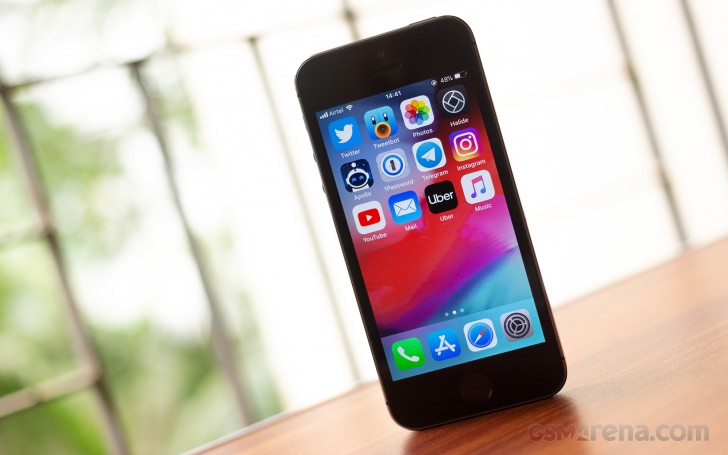 And that is exactly what I'm here to talk about today. Five years after launch, the iPhone 5s continues to get major software updates, with the latest one being iOS 12. That, in itself, is some sort of record, especially when you consider things on the Android side.
The more important thing, however, is that this particular version of iOS very specifically promises performance improvements for older devices, and I thought I would see if that claim holds up.
So I pulled out my old iPhone 5s to see what all the fuss is about. I've had this phone for four and a half years now and it has only seen infrequent usage over the past couple of years.
Before installing iOS 12, I acclimatized myself with it for a while so I could get a feel for what the phone was like pre-update. The iPhone was regularly updated, so it already had iOS 11.4.1 installed. Even though I stopped regularly using this device in the past couple of years, I did check on it every few weeks or so, especially when a new iOS version was released, so I already had an idea what the performance was like.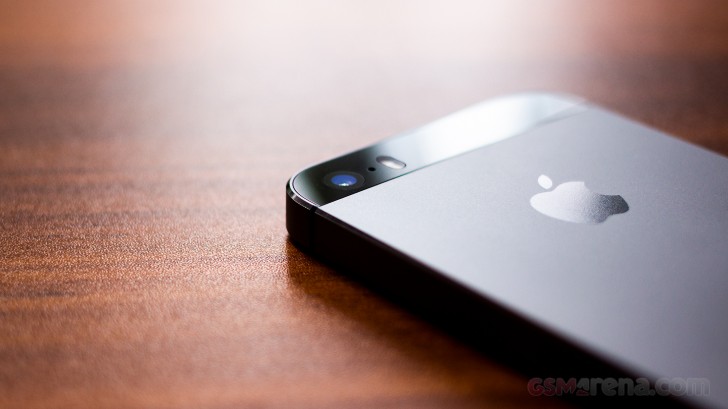 The good thing about the 5s is that even at its worst it was never unusable. For whatever reason, I never felt the overwhelming slowness a lot of iPhone users complain about when their phone gets old. I should add that I don't have nearly as much trash on any of my phones as most people, so that could be the reason. So the 5s on iOS 11 was usable if a bit sluggish.
After using it in that state for a while, I decided to install iOS 12. The update went as you'd expect but it did remind me that pre-iPhone 6s devices used a slower version of flash memory so the process of actually installing the update is a lot slower on these devices compared to the new ones that just fly through it. The reason for that is that Apple switched to much faster NVMe storage interface with the iPhone 6s. But I digress.
Then came the moment of truth. Was the iPhone 5s night and day better with iOS 12 than it was with iOS 11? Did it suddenly transform into an iPhone X or made me a sandwich? Sadly, no. But it was better than before.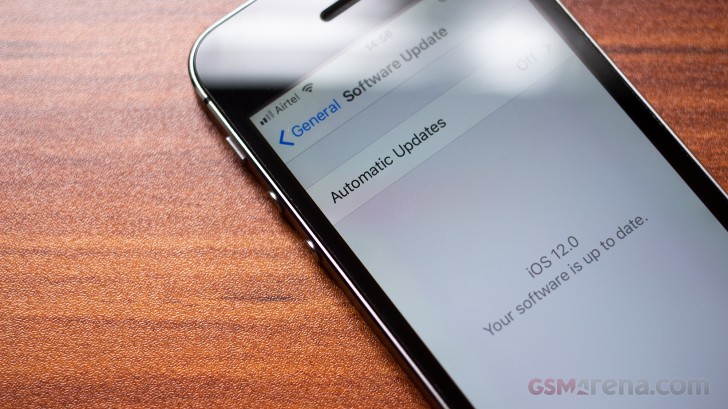 The noticeable thing with iOS 12 is largely to do with the animation and transitions. When you move from one state to another, say, opening or closing apps, waiting for the keyboard to pop up when you open a text box, pull up the Control Center, that's when the improvements really hit you. Apple has tightened many of these processes so it doesn't feel like you're waiting for things to happen or when they do they don't just stutter up on the screen.
It feels more nimble and responsive and you can now move from one activity to another much quickly and the animations don't seem to get in your way as much as they used to with iOS 11.
It's one of those things that cannot be demonstrated with benchmarks. Indeed, I ran a Geekbench before and after just for kicks and the results were identical, or at least close enough to be within the margin of error.
The important thing to remember is that Apple hasn't unlocked some hidden processing power or extra RAM. What we are seeing here is just clever software optimization but that's enough to fool your brain into thinking the phone itself has gotten faster. If it feels fast, it's as good as being fast.
The biggest bottleneck continues to be the RAM. 1GB in 2018 is less than what some smartwatches have and you can't escape that, especially since apps have only gotten heavier since 2013. Multitasking is the biggest enemy of the iPhone 5s; if you stick to 3-4 apps it does well, but if you start opening more, then apps start shutting down fast. It also takes a while after that for apps to load again. Again, we are hitting hardware bottlenecks at this point and there's little Apple can do to mask it.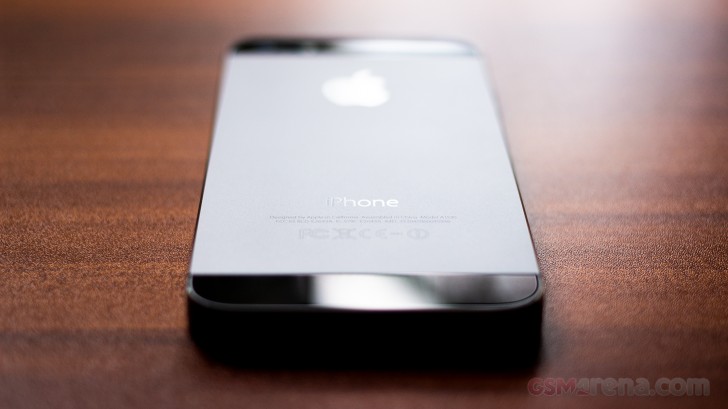 What still feels great about this phone, though, is the general fluidity. Scrolling through many of the apps is silky smooth, at least in apps that are properly optimized. I can scroll through Tweetbot and it's like a hot knife through butter but the official Twitter app is as janky as ever. Then again that app stutters even on an iPhone X, so it was to be expected.
Instagram is smooth, too, until you scroll past a video, which seems to hit the GPU hard and causes it to drop frames. Best of all is Safari, which scrolls smoother than Chrome on current 2018 smartphones. There are many parts of the UI that feel like this and mask the age of the device. But then you run out of RAM and the illusion is suddenly shattered.
For the purposes of this test, I have been using the iPhone 5s as my primary smartphone for a few days now. I got iOS 12 early because I downloaded the GM of the public beta, which is essentially the final stable release. I got no notification of a further update after the final version released, which confirms that I already had the latest version.
My main goal with this test was to see if it was possible to live with an iPhone 5s in 2018 after you installed Apple's magic update. And the answer is yes, it is, even for someone like me who's used to the latest flagship smartphones.
Of course, I wouldn't recommend someone to continue using their iPhone 5s for yet another year. Even if the phone is usably smooth and responsive, there are other things wrong with it. Putting my primary SIM in this phone reminded me that the network performance of this phone is awful by 2018 standards. Even Wi-Fi speeds aren't great.
The single loudspeaker sounds terrible. The image quality of the rear camera is still acceptable but the contrast-based autofocus is slow and frustrating. The front camera is mostly inadequate. The screen is small and low-res. Storage on these older iPhones is also an issue and my unit only has 16GB. The first generation Touch ID is super slow by today's standards and the battery life is also pretty bad, although that may just be because my phone is close to being five years old now.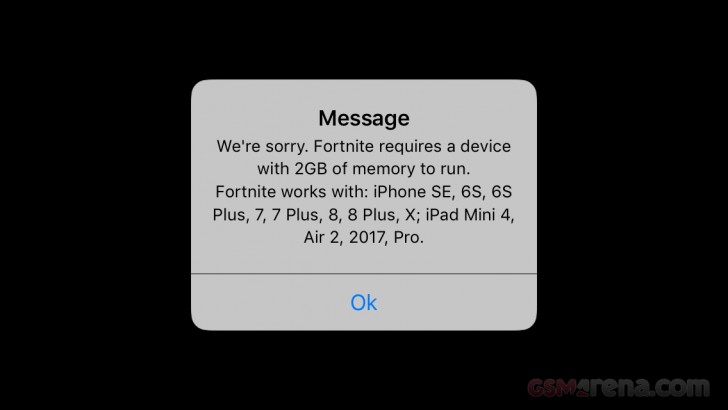 Also, app performance will continue to degrade. Apple may have optimized the OS but there's little it can do about third-party apps, and most app developers don't really optimize for the 5s anymore. Game developers gave up long ago, which is why I didn't include any game tests. Most games will tell you it won't run on this device at all or run extremely poorly.
So, by all means, you should have updated by now. But, if for some reason you can't or simply don't care about all those things I just mentioned, the iPhone 5s is still surprisingly usable after all these years and the iOS 12 update just gave it another year's worth of life.
What this also means is that the other, newer iPhones such as the iPhone 6, 6s and 7 will likely see even greater improvements in performance. Again, you should still consider an update for reasons other than performance, especially if you are on a 6, but the good thing is that now you don't have to and that's what this update brings to the table.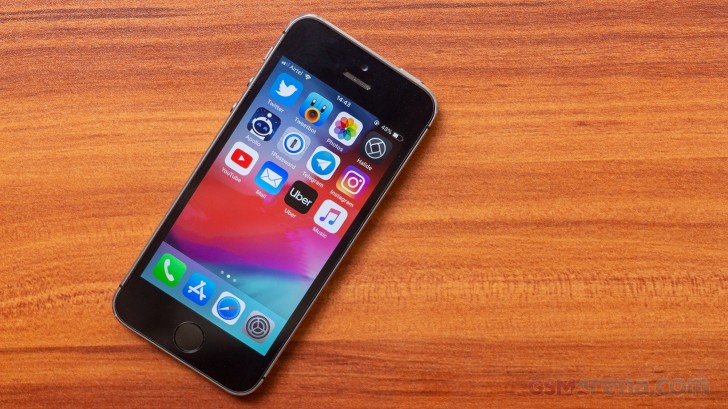 It's funny that iOS 12 comes just a few months after the scandalous reveal that Apple was slowing down older iPhones that have had their batteries close to dying. It's hard to say that this update is a reaction to that; after all, you can't just create something as comprehensive as this over just a few months.
Whatever it is, it seems to work well and now not only are old iPhones getting an update, they are getting an update that actually makes them better. You can finally tell your friends who keep asking "is it safe to install the update or will it make my phone slow?" to go ahead and hit the download button.
I hope whatever magic sauce is in this update becomes a recurring feature of future updates instead of being a one-off thing. It's true iPhones these days are way over-powered and don't age as rapidly as older ones but I'd still like to see future iOS updates maintain device performance to the best of the hardware's potential instead of slowly degrading it as they used to in the past.
A
Im pretty sure that apple was offering free battery swaps for the iPhone 6 family at one point not sure tho
?
Don't do it I've updated mine 6s from iOS 9 to iOS 11 and my battery drains very quick doing the same work I usually do and my battery capacity is on 97%.Yet it lasts 3-4 hours of usage I have an iPhone 5 on iOS 8.4 with battery capacity 76% and las...