2014 is said to be the year of the wearable devices as the industry embraces the newest trend. The market for the wearable tech is booming like never before and according to Canalys, there were 2.7 million wearable bands shipped across the globe in the first quarter of 2014 alone.
The interesting stat from the popular research firm's report is that Fitbit holds a whopping 50% market share and is dominating the basic (fitness) bands segment. Pebble, the popular Kickstarter project, is well ahead of its competition in the smart wearable sector with a 35% market share.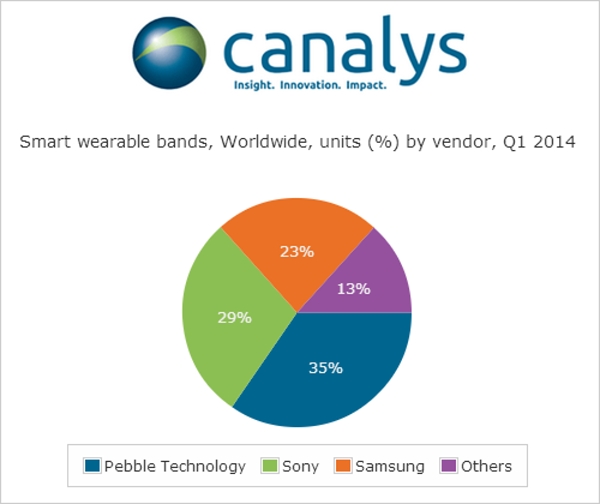 Big names such Sony and Samsung are trying really hard to gain territory, but for now, they have to live with 29% and 23% market shares respectively.
Meanwhile, Nike's FuelBand products took a hit in the sales and as a result, the company's shares dropped to 10% in the Q1, 2014. Due to the poor results, Nike is planning to cancel future FuelBand products and will instead focus on fitness software and Nike+ community.
According to the research firm, the market shares in the smart band sector are bound to change more frequently as new products are expected to grace the market throughout the year.
d
lol.. reports like these are paid by samsung
m
and it was not samsung report !!!
m
stop bashing Samsung in every article, it was not Sammy's report it was published by Strategy Analytics and Samsung never said that it holds 71% of smart watch market share, people just need to relax and stop hating and trolling !