Canalys: Samsung sees record 76.5 million smartphone global shipments in Q1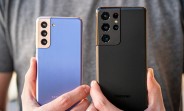 Over 347 million smartphones were shipped in Q1 according to the global smartphone analysis report from Canalys. The figure represents a 27% increase compared to the same period last year. Samsung is yet again the runaway leader with 76.5 million shipments and a 22% market share. Apple comes in second with 52.4 million sales while holding 15% of the market. Xiaomi rounds off the top-three with its own single-quarter record 49 million shipments and a 14% market share.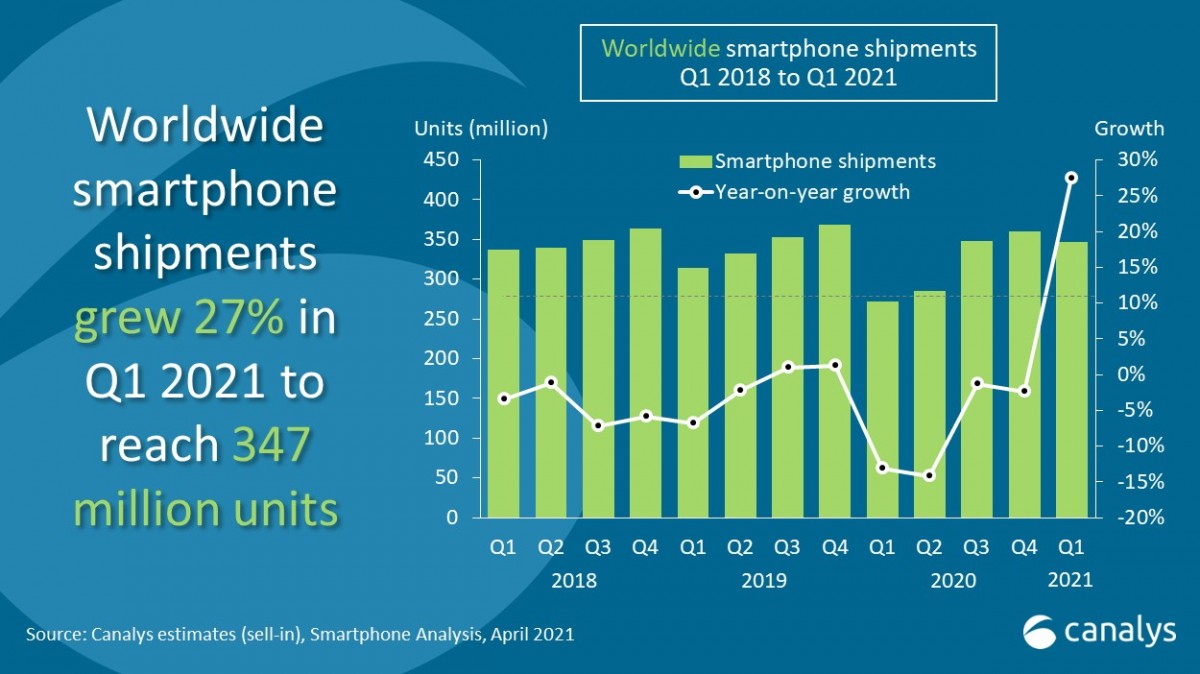 BBK members Oppo (37.6 million shipments) and vivo (36 million shipments) round out the top-five in the standings. Oppo also had the largest annual growth with 60% more shipments. Canalys also mentions that Huawei is now in seventh place with an estimated 18.6 million shipments.
Vendor
Q1 2021 shipments (million)
Q1 2021 Market share
Q1 2020 shipments (million)
Q1 2020 Market share
Annual growth
Samsung
76.5
22%
59.6
22%
+28%
Apple
52.4
15%
37.1
14%
+41%
Xiaomi
49.0
14%
30.2
11%
+62%
Oppo
37.6
11%
23.5
9%
+60%
vivo
36.0
10%
24.2
9%
+48%
Others
95.9
28%
97.8
36%
-2%
Total
347.4
100.00%
272.5
100.00%
+27%
Note: percentages may not add up to 100% due to rounding | Source: Canalys estimates (sell-in shipments), Smartphone Analysis, April 2021
Looking forward Canalys predicts that the ongoing COVID pandemic will still play a prominent role in tampering with smartphone sales but there's a bigger issue surrounding the chipset shortage. These two factors will likely force brands to reconsider their regional strategies and releases with more focus on countries that are recovering from the pandemic and less on those currently experiencing difficulties.
The chipset shortage in particular will be detrimental to smaller smartphone brands and may even force them out of the market as we already saw with LG.
?
Using 3 year old IPhone XR...?? Lol With 60hz low resolution Lcd screen, not to forget terrible single cameras, pathetic 15W charging, terrible battery life and 3rd grade OS which gets basic features 10 years late. You are in no position to judge ...
?
But the best selling iPhone is cheap as well buddy
?
Android customers never bother about which of their OEMs makes more money! For the business it may be relevant but for Technology that gets obsolete in few 2-3 years in the smartphone world, customers don't bother investing more than $300 - $600 in A...
ADVERTISEMENT