Samsung launched the Galaxy S9 and Galaxy S9+ at MWC in February, and the phone started hitting store shelves mid-March. A month later 8 million units of the new flagship series have been shipped, matching the numbers Galaxy S8 posted same time last year. The estimate numbers were published by analyst company Canalys which predicts stronger performance for this year's duo compared to its predecessors.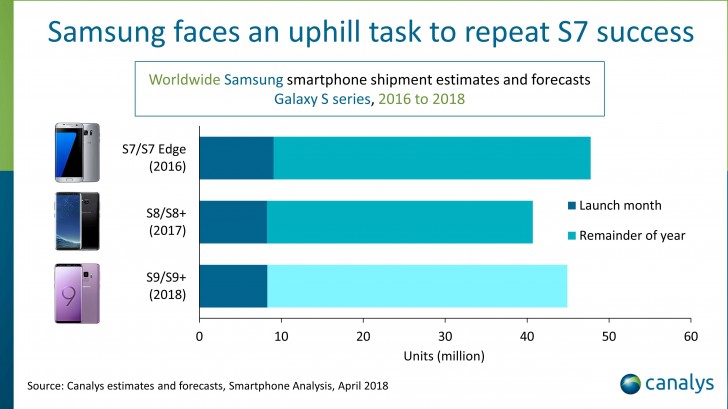 Considering the Galaxy S9 is not a major step up from the S8, the performance is really impressive, says Ben Stanton, Canalys Analyst. The excellent result comes from "significant improvements to Samsung's go-to-market strategy" and the broadening of the initial market launch. Samsung also provided generous discounts to end users for trade-in programs.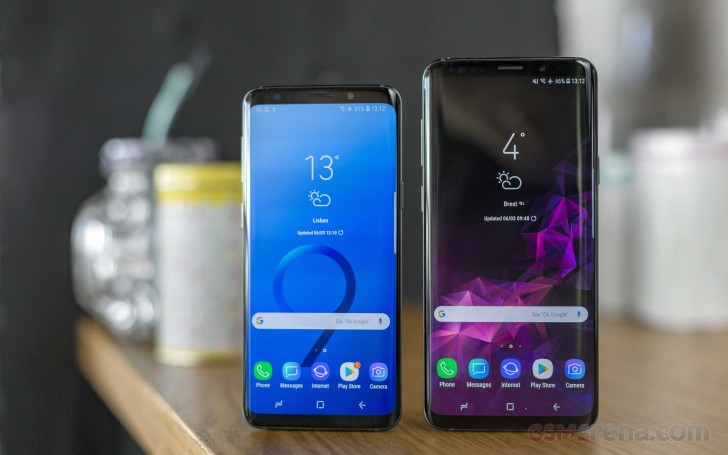 Canalys also compared Samsung's rival Apple and its performance during the past quarter. According to Tuan Ahn Nguyen from Canalys, "the iPhone X performance in Q1 is a clear indication of the challenges premium smartphones now face". While novelty is wearing off and premium features are being introduced in more affordable devices, Samsung managed to tackle such issues with the trade-ins mentioned above and partner-driven offers.
a
last time I took Samsung's update on my previous J5 (2015), it was horrible. Performance went noticeably down. More space was taken in 8GB of tiny internal memory. Was forced to exchange it with S7 ultimately.
a
They all look same now. Are way over-priced. Practically not designed to last long (sealed-batteries bound to break phone sooner or later, curved screens bound to crack on fall etc.). Not major improvements in performance or cameras. Latest gimmick ...
A
I'm in complete agreement as well. Phones nowadays suck because the marketing department is completely running the show and phones are engineered to be flashy and glossy. Curved screens and round corners are truly disgusting things that should n...