vivo became the second largest smartphone vendor in India in Q1 scoring a 50% increase in shipments. The maker shipped 6.7M phones to capture 20% of the market. Samsung dipped nearly 14% compared to Q1 of 2019 for a total of 6.3M phones.
Xiaomi remains the runaway leader with 10.3M phones shipped and 30% market share. Realme shipped 3.9M phones, which is a 200% increase over last year.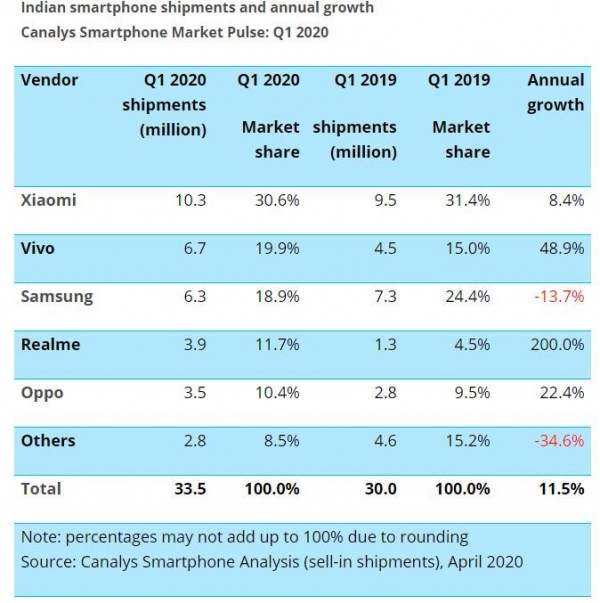 The Indian market recorded an 11.5% increase in phone shipments, despite the country going into lockdown in the final week of March. A total of 33.5 million phones were shipped in the months January through March - an increase of more than 3 million over the same period last year.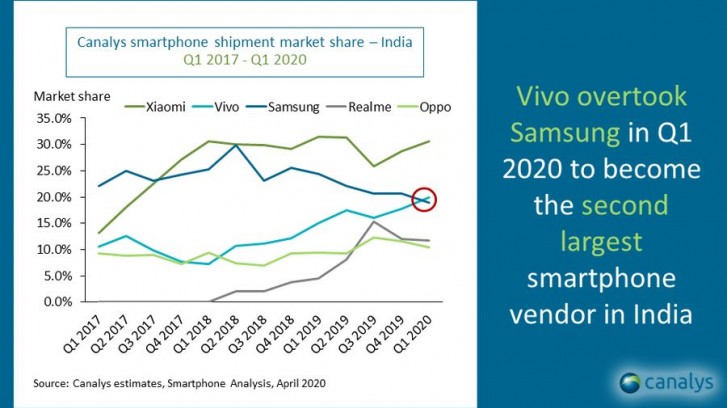 vivo achieved high sell-in in Q1 due to planned stockpiles ahead of the Indian Premier League, which has now been postponed. Now much of vivo's inventory is locked out and the maker will struggle to mantain the performance once the lockdown lifts.
?
you got all mixed up here because you didnt understand. Who do you think make reports from shipped units? probably not that companies mentioned, it was canalys first (and some other market analyst firms) but there are also analyst firms who only use ...
ADVERTISEMENTS