Carphone Warehouse made its own VR headset, compatible with both Android and iOS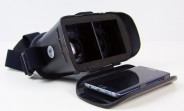 This year it seems like every single company out there is doing something VR-ish. That mostly means we've seen a lot of VR headsets being made official, some more and some less similar to Samsung's Gear VR. And now the latest entrant into this space is none other than Carphone Warehouse, the UK's biggest third party retailer of mobile stuff. It's unveiled its very own take on the VR headset, to compete with the Gear VR.
It's called Goji Universal VR Headset, and, unlike Samsung's offering, it will work with Android phones and iPhones alike (hence the "Universal" in the name). Like the Gear VR, you insert your phone into the headset, which then uses your device's display to show you all that magical VR content.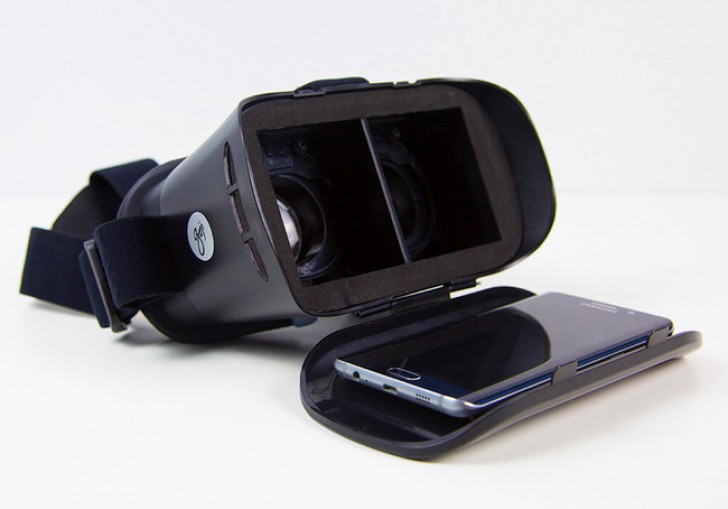 The Goji comes with a cushioned visor so it should be reasonably comfortable (definitely much more so than the Google Cardboard headset), and it's got a headphone jack to easily give you audio. Magnetic controls let you pause and resume playback of 360-degree videos.
Best of all though is its price. The Goji Universal VR Headset by Carphone Warehouse goes on sale this Saturday, on July 16, for just £39.99. That's substantially cheaper than the Samsung Gear VR, which could help move some units fast - and the fact that it also works with iPhones and non-Samsung Android devices will certainly help too.
K
So, bought one of these yesterday,read the leaflet, no warning except from for eye care in on on the box or leaflet, stuck my phone to the sticky pad intended for you know, phones to stick to to avoid damage to the phone, went to take my phone off an...
D
Were you able to find a Google Cardboard QR Code for this headset? Thanks!