Case-maker SPIGEN leaked the Nexus 5 yet again with a nice photo of the back. It was no mistake either, the Google+ post is tagged #google #nexus5.
The image shows the characteristic large circle around the back camera, which according to a leaked manual is an 8MP OIS-enabled shooter.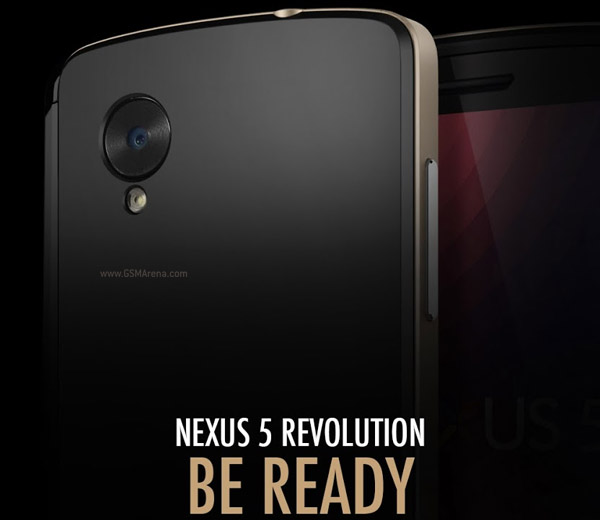 There's also an obscured peek at the front and the 5" 1080p screen, showing the stock wallpaper that debuted with Android 4.2. Considering 4.3 brought its own default wallpaper and the Nexus 5 is supposed to launch with Android 4.4 KitKat, this is likely an old render.
Still, is it just us or is the side bezel of the phone a gold color (and so are the "BE READY" letters)? It's probably just a case SPIGEN is working on, but as we've seen recently, gold is the hot new color to have recently, so Google and LG may have hopped on that train too.
According to an earlier leak by SPIGEN, the Nexus 5 will launch on October 31, but newer info suggests October 30 is the date.
D
It had to be a hater.. Fastest phone you'll ever have.
B
Case for a lag phone? lol
ADVERTISEMENTS