Case maker Olixar has prematurely revealed the design of another phone – the Pixel 2. The renders show that the glass window on the back has gotten smaller, it no longer reaches down to the fingerprint reader. The design of the back also confirms a single camera.
On the front, the bezels seem a good deal smaller – not exactly hard to achieve, given the chunky bezels of the original Pixel. There's a fairly big grill for the earpiece, but there's no evidence of dual speakers.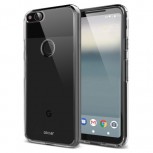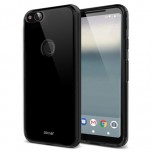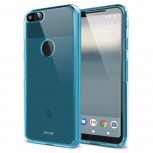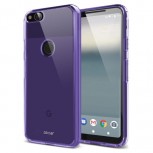 Google Pixel 2 cases by Olixar
However, Olixar confirms that Google has dropped the 3.5mm headphone jack. Guess we'll have to rely on the USB-C port from now on.
MobileFun (UK and US sites) has these gel cases on pre-order for both the Pixel 2 and Pixel 2 XL. They cost €5.59, except the clear one which is €8.95.
?
To the 100 or so people outraged by this: go out there and file a class-action lawsuit. Or you know, buy another phone. Because there are 1000 or so other models on sale. Ranting here is not doing you any favors.
?
are you stoopid or what? earphones with active noise cancellation are not cheap, that's why many phones manufacturers doesn't provide it in the box to cut some price, and why phone manufacturers put earphones with noise-cancellation earphones when th...
ADVERTISEMENTS