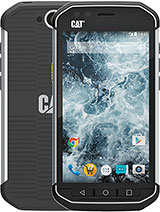 D
There is a minor setting in the software that has to be changed to fix the problem. They have also done a fix on the software so just need to run a software update.
t
Recently purchased the S50 only to find the software would not allow any storage of data to the SD card. Sent it back and have accepted the S40 (on route via courier) as a replacement without extra charge. I am however concerned now, having read (on here) that its Lollipop technology wont allow caller display and you cant answer incoming calls! Is this true? Has anyone else experienced such problems?
P
Struggled to to get the sim tray open.
Android lollipop has a bug that prevents the dialer from displaying when somebody phones you, in other words you can not answer incoming calls. The rest of the phone is excellent otherwise.
?
AnonD-122065, 30 Jul 2015Does it float on water?It does if you out it in a seal bag full of air. Do you really have to ask that?
D
AnonD-122065, 30 Jul 2015Does it float on water?What makes you ask so.
Total of 70 user reviews and opinions for Cat S40.