Caviar introduces new iPhone 11 Pro design, gets rid of the square camera setup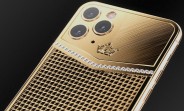 The Russian company Caviar, mostly known for its impressively expensive smartphone designs, has just launched its iPhone 11 Pro version. It is called Victory and implements the letter V on the back, splitting the back panel in two while omitting the square setup that many compared with a stove or an electric razor.
The limited collection is a "symbol of superiority of beauty over the routine". The different hand-crafted designs are available both for the iPhone 11 Pro and iPhone 11 Pro Max, but the camera shooters are surrounded by a different design element. Caviar added a shock-proof body and additional screen protection which are very important on phones that sell for well over $4,000.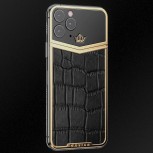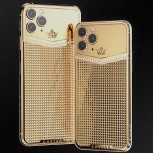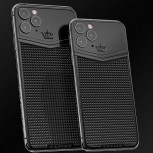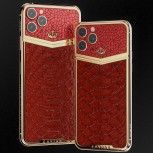 Apple iPhone 11 Pro Victory Editions
Speaking about pricing, the cheapest variant is the Victory Titanium - for a device with 64 GB storage, you must pay $4,290 through the company's global website. The price goes north if you want more memory or the bigger iPhone.
It can also cost over $12,000 if you want the back covered in black alligator leather and gold elements or exactly $30,820 if you decide to own an iPhone 11 Pro with actual diamonds on the back, separating two slacks of gold.
T
This toy is not for tom and jerry
C
Thanks Caviar, that's really a great improvement over the very bland iPhone designs. Removing that ugly rectangle around the camera is a great idea.
?
Yes but he will pay alot
ADVERTISEMENTS