Caviar launches custom iPhone 12 Pro decorated with Biden and Trump portraits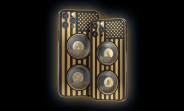 The Russian company Caviar that does eccentric and often extremely tacky customized iPhones has brought out another new design. The new Apple iPhone 12 Pro Sands of Time has bas-relief portraits of Joe Biden and Donald Trump, the US flag and 750 golden specks of sand that imitate an hourglass.
According to Caviar, this hourglass design is a symbol of constant change of time - the Republican Trump is making way to the Democrat Joe Biden. The case of the phone is made of durable titanium, the 50 stars and seven stripes are also made of hardened titanium with durable PVD coating.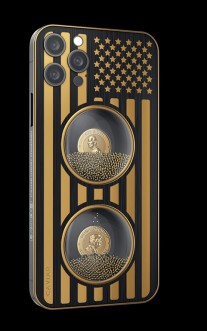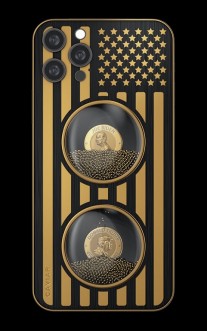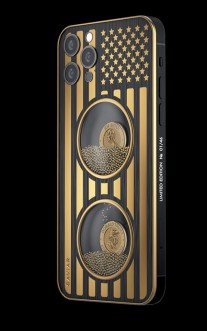 Apple iPhone 12 Pro Sands of Time Edition by Caviar
The design can be made onto a working iPhone 12 Pro and iPhone 12 Pro Max and Caviar is issuing only 46 units - that's the number of US presidents in American history. Depending on the size of the phone and its storage capacity, this exquisite piece of art can cost anywhere between $14,900 and $19,050 and is already available for order.
P
Be better if this was made to have Unus Annus in it instead lol
?
Images of likeliness cast in gold of a (wannabe) dictator...gee how could you possibly make it WORSE for a client base who mainly either live in a democracy (US/EU) or in a local leader worship totalitarianism (China)? I know, just put the face ...
L
Putting them both is a bad business decision :) People hate the other one so much that they won't buy the phone for the guy they like
ADVERTISEMENTS