Caviar announced its iPhone 6s Pokemon Go Edition today and, as the name suggests, it targets the Pokemon Go die-hard fans around the world.
The most notable feature of this $2700 phone piece is its exclusive back - the Pokeball logo is gold-plated, while the rest of the back is titanium-engraved.
The iPhone 6s Pokemon Go Edition will go on sale with the Russian premiere of the game. The date is yet to be announced, but it should be soon enough as the game is already hitting key Asian markets.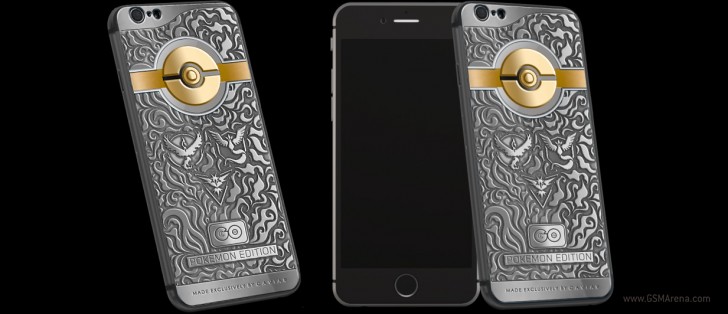 Caviar is asking $2700 for this peculiar iPhone 6s edition and only 77 will be made. In addition to the luxurious and expensive back, the owners of the phone will also get a dedicated Pokemon Go account with the maximum amount of Pokecoins. I guess the latter translates into 14,500 Pokecoins worth $99.99.
If you want to get this iPhone 6s worshiping Pokemon Go, head over to the link below for more information.
D
if you are asking me, it is ugly as hell... pointless is to have premium device + premium pointless addon such as gold, saffire, platin and so on for what, game for kids... i whould like to see owners face when it drops in the sewers hatch during the...
J
The ugliest iPhone ever....
D
if that was the case i bet the price would doubled (at least) XD either way is just another way to make ppl buy stuff... you know, business...
ADVERTISEMENTS