Caviar puts meteorites on the back of iPhone 13 Pros, gilds a Tesla Model S
Caviar is not known for its patience – it is, however, known for creating luxury versions of smartphones covered with as many precious metals and precious stones as they can hold. The latest line-up has a cosmic theme and it comes from the future.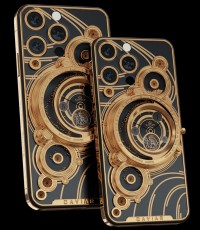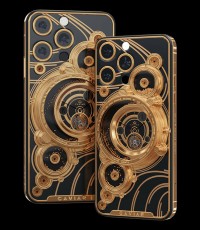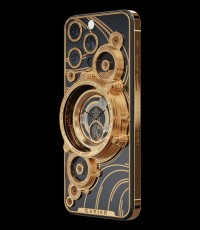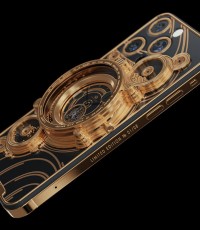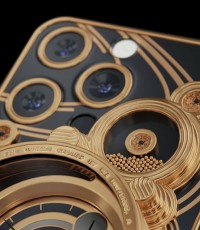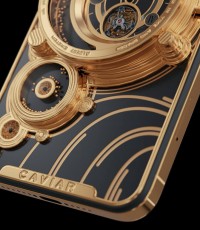 Caviar's Parade of the Planets Golden, based on iPhone 13 Pro
Okay, these are just prototypes, but Caviar plans to customize iPhone 13 Pro and 13 Pro Max (which are, of course, months away from announcement). A couple of these have enough meteorites on them to make even Bruce Willis break a sweat.
They are called "Parade of the Planets" and are covered with blackened titanium, a material used in the space industry. The Golden version also features decorative elements with double gold plating (999 gold, 7 microns thick) and starts at $14,290. The Titanium model is a tad more affordable at $12,750.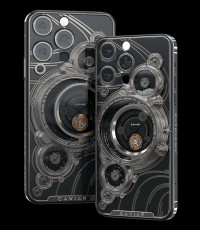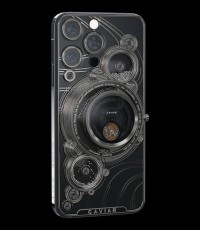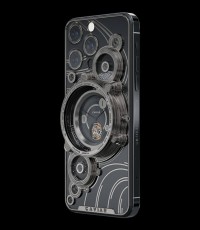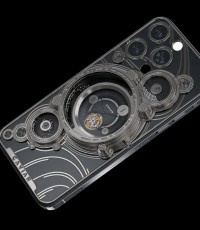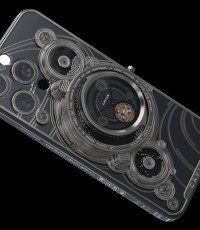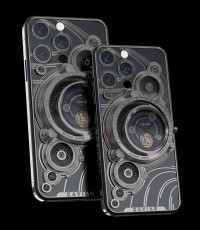 Caviar's Parade of the Planets Titanium, based on iPhone 13 Pro
The rear design for these phones lives up to the name with representations of the six planets from Mercury to Saturn along with some satellites like the Moon and Mars' Phobos and Deimos. Some of these (like the Moon and Mars) are represented in more than just as stylized representations.
Both designs have pieces of six meteorites embedded in the back – one from the Moon, one from Mars, plus two pieces from the Tsarev meteorite and the Chelyabinsk meteorite (that's the one from all the dash cam videos).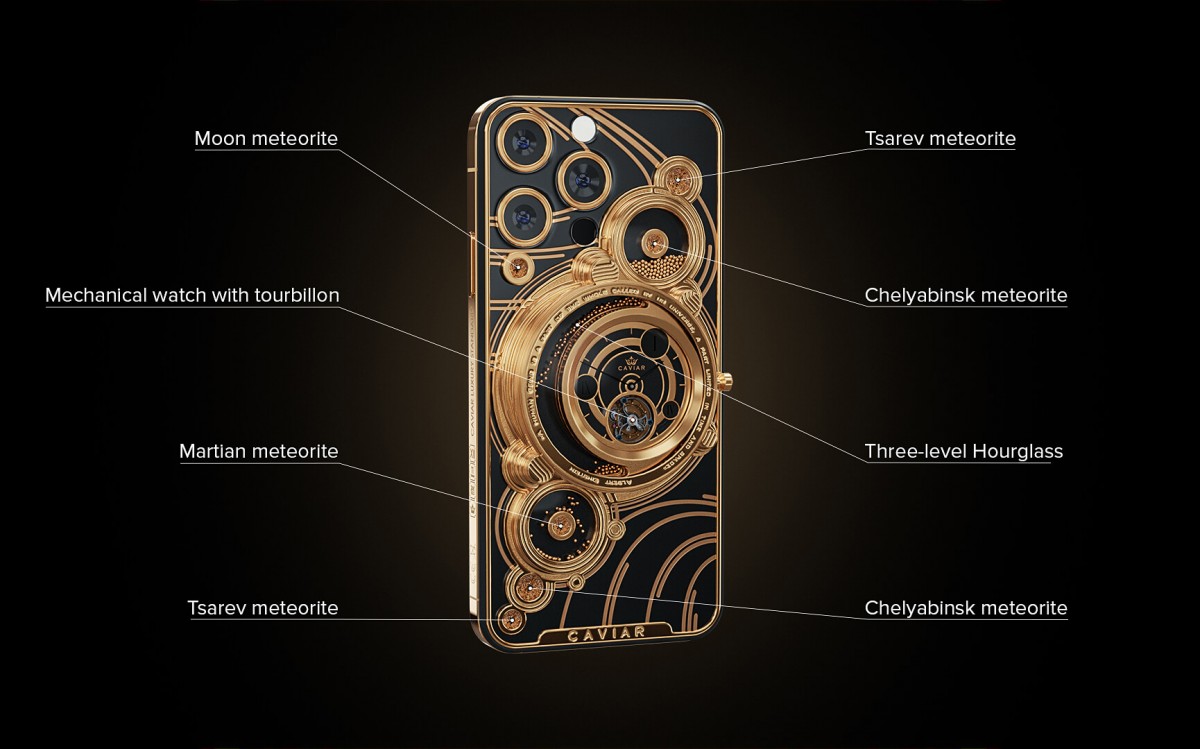 Both also have mechanical watches on the back with a tourbillon movement with 19 stones (CVR ELT3350A). But there's also a stylized hourglass with silvery "sand", because having only one mechanical timekeeping device is not enough.
There are two more designs, based on blackened titanium again, but with gold decorations. One is dubbed Starfall (it starts at $6,950), the other is called Moon and Sun ($7,030). 99 units will be made of each version.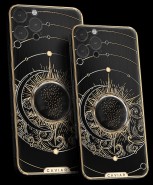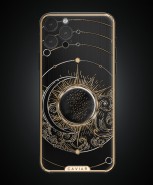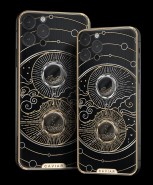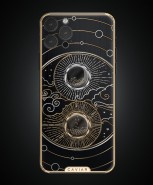 Caviar's custom iPhone 13 Pro (Max) designs: Starfall • Sun and Moon
You can check out the Parade of the Planets page for more details.
You know who loves Mars? That's right, Elon Musk. Though we're not sure if the leader of Tesla will love the "Model Excellence" – a Tesla Model S (Plaid configuration), which has had its front grille and other elements plated with 24k gold.







Caviar's Tesla Model Excellence concept (based on a Model S Plaid)







Caviar's iPhone 12 Pro design that goes with the Tesla Model Excellence
Caviar will even even sell you a matching iPhone – a mere iPhone 12 Pro this time around – for a price, of course. But what's 6,150 more over the $299,000 price tag of the Tesla? Note that Caviar lists the car as a concept, so we can't promise you can actually buy one.
F
They're not covers, they're custom backplates. They replace the back of the phones.
S
I admit these are mostly useless given their pricing, but again its exclusivity pricing and not all are supposed to afford it, purposely. Again, very intelligently Cavair made these cases for iPhones only. They know Android users are intellige...
ADVERTISEMENTS