Caviar unveils iPhone 4-inspired custom 12 Pro, limited edition of Steve Jobs' favorite sneakers
Steve Jobs oversaw the design of some of the most iconic devices in smartphone history, including the iPhone 4, which some consider to be Apple's best work. The man himself was famous for his casual dressing style, always taking the stage wearing his iconic black turtleneck, jeans and sneakers.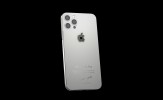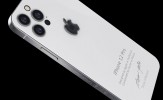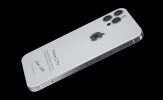 Caviar iPhone 12 Pro Jobs 4 White
Caviar, known for its premium customizations of various gadgets, celebrates this history with the iPhone 12 Pro Jobs 4 (also available is an iPhone 12 Pro Max version). The design is inspired by the iPhone 4 but features all the cutting edge tech of the 12-series.
The Apple logo on the back houses a small piece of Jobs' turtleneck. In the case of the Gold edition, that Apple is made out of 18 karat gold and its mounted on the back crafted out of hardened, blackened titanium. This version starts at just under $9,000.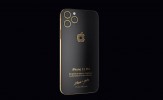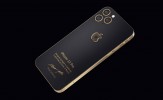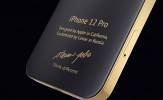 Caviar iPhone 12 Pro Jobs 4 Gold
The cheapest version (starting at $6,500) is the Jobs 4 Black, which is also made of titanium (including the Apple logo this time). In the middle is the White version (a bit over $7,000), whose back panel is made of G-10 and the Apple is 925 sterling silver.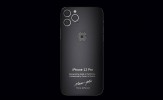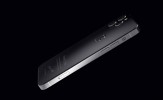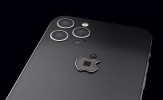 Caviar iPhone 12 Pro Jobs 4 Black
There's an additional Version, the Steve Jobs 1st. It has an all-titanium back panel, though the lower part has been blackened for a dual-tone finish – a throwback to the original iPhone. This one also starts at $7,000 or so.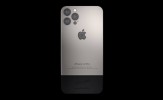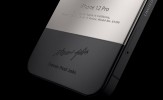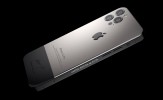 Caviar iPhone 12 Pro Jobs 4 1st
Note that only 10 units of each version will be made.
And it's not just Jobs' turtleneck that inspired Caviar for this release, the company is also selling 30 pairs of custom New Balance 991 sneakers. These also have a piece of turtleneck in them, plus a titanium plate with the famous "Think Different" slogan. The sneakers are $1,830 a pair.
If you haven't heard of them, New Balance sneakers were the Steve Jobs' favorites. Legend has it that the particular design Jobs wore was based on a sketch that he sent to Jim Davis, the chairman of New Balance.
A
Did he also not say no phone should be bigger than the iPhone 4? :3
?
The target market are Apple's zombie followers anyways. Fits well.