Caviar will sell you a gold iPhone X if you have a spare $4,510 lying around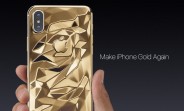 The iPhone X wasn't an easy device to get a hold of when it launched last year, and the fact that it only comes in two colors, none of them gold, has frustrated quite a few would-be buyers. Leave it to Russian company Caviar to fix that, though.
It's now introducing not one but two golden iPhone X variants, and as usual this isn't just a different paintjob. Instead, you're treated to a pure 24K gold coating, because if you're going to buy a gold iPhone X you deserve the real thing.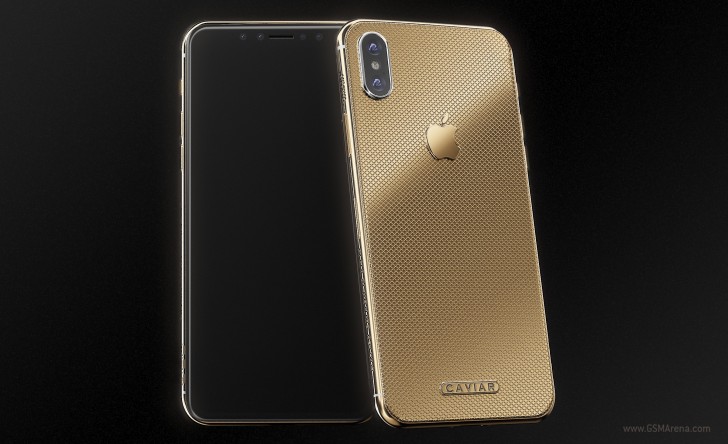 Caviar iPhone X Classic Gold
The two versions are called Classic Gold and Classic Liquid Gold, the former retailing for a whopping $4,510, while the latter will set you back an even more eye-watering $4,805 (based on the current exchange rates). If money is no object and you truly want your iPhone X to stand out in a sea of silver and Space Gray models, then this will feel pretty reasonable to you.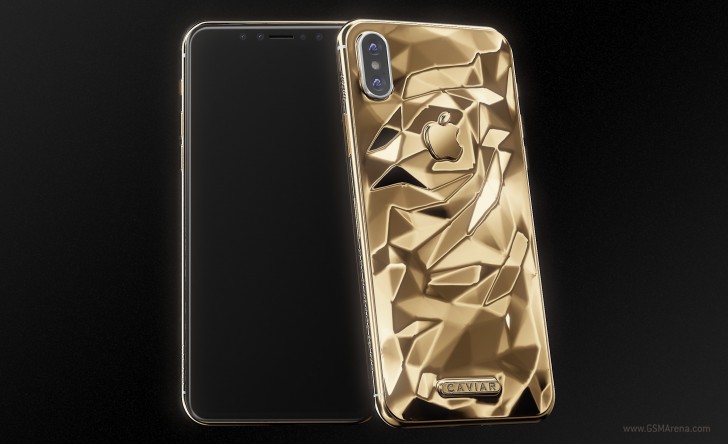 Caviar iPhone X Classic Liquid Gold
Both Caviar handsets are decorated with "a legendary apple symbol", for the first time in the company's history, and with the Liquid Gold iteration you get an unusual shape that creates a sensation of "liquid" metal, "as if it was transforming in the hands of its owner". Sales have already started, at the Source linked below.
Source (in Russian)
a
will to bad because it real gold because it from a real famous web and you can look at it its could caviar but to see it type caviar iPhone x gold cases
A
Yeah, we all know that Russians have no good taste :)))
ADVERTISEMENTS