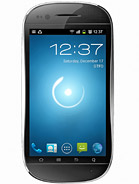 v
AnonD-66167, 09 Aug 2012superb mobile, good prise, camera was nice, i love this mobile.dude what is its internal memory size??
p
AnonD-62990, 14 Jul 2012what you can do on andriod if it doesn't support Google Play. Buy any andriod tablet or pho... moredude have you ever used this mobile???
if not stop guessing!!!
i recently purchased celkon a97 and i did support google play and i'm pretty sure this one will also.
and by the way Android is an operating system, no matter in what you put that into (LG, SAMSUNG, CELKON OR ANY OTHER SHIT MOBILE)it's all the same.....
c
what is the reason for selling this mobile for low cost when compared to other phones with same feauters , i had dout on its lifetime or work time?

k
mr phani, 16 Jun 2012yes this is available in indiais this available in big c?? wats d cost?

Total of 51 user reviews and opinions for Celkon A90.