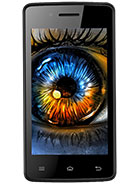 D
the worst phone that I have ever seen in my life
I bought the phone very hapilly to my mom
but I feel sad for doing the same

G
I am starting developing custom roms for this mobile any one intersted can join me..............
S
Worst phone I have ever seen. Plz don't go for this mobile at all. Charging is going off very often even after full charged and phone is getting over heated.
m
its hang my phone keypad light is notworking i used tish cell one month only


s
phone is heating up and charging is fastly decreasing,camera quality is very poor
?
In this mobile brightness automatically brighted and darkened ways the problem.....
l
In this phone I can't control brightness
Charging is completing so faast , network is also not working in this my Celkon campus alto a401, I am getting irriting abt this all
Total of 11 user reviews and opinions for Celkon Campus Colt A401.