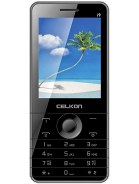 B

I had purchased a celkon i9 Model in 2011 December. Since then till now it doesn't get any trouble to me.
But recently when rainfall takes place it shows an automatic signal that, although I didn't put any head phone jack, it's socket, it shows HEADPHONES IN, HEAD PHONES OUT. What is the reason behind this wrong signal I have not been able to understand so far.

Total of 2 user reviews and opinions for Celkon i9.