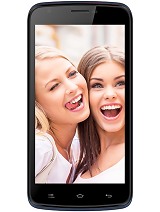 t
Anonymous, 21 Sep 2015touch screen problem sound clarity not so good (via head phone) problem in connecting to WIF... moreBad sound
s
worst phone I had ever seen....mainly one thing...4 days from date of issue of phone front camera had been broken....no service centres...another this phone's power button is in left...I had seen in right in most of the phones... next I saw above this phone has dual sim...yea it is true...but no memory card slot for this phone....I had put my SD card in my sim card slot...cameras rear and front have no clarity...I can say this phone can be purchased at only 1000rs...not fit for its price...finally this phone is waste for selling...
?
touch screen problem
sound clarity not so good (via head phone)
problem in connecting to WIFI.
Camera clarity is so bad.


?
Anonymous, 20 Jun 2015where insert sim in slot 1 ? Nice phone in low rate
Total of 8 user reviews and opinions for Celkon Q519.