OnePlus has started teasing a new phone - the company's official Weibo account posted the image below and CEO Pete Lau reblogged it. The image - and the post in general - is as generic as possible, it's too early for specifics.
The OnePlus 5 could be unveiled soon. The 3 was announced in June, the 2 in July, so we should be hearing about it a month or two from now. You may be wondering how we got to 5 after 1, 2, 3... the math here is iffy, but some count the 3T as "4". Also, in Chinese culture, the number 4 is similar to 13 in Western culture and is often skipped.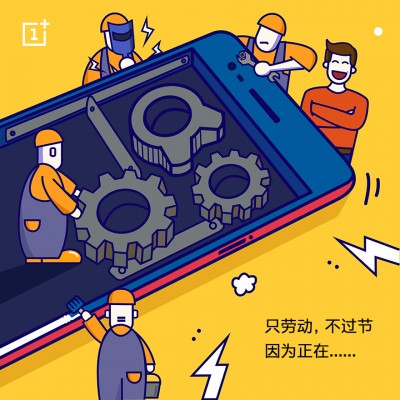 This is most likely not an accurate depiction of the OnePlus 5
While Lau and co are quiet on specs, the rumor mill has tales to tell - a 7mm thick body will house a dual-edge screen (QHD for the first time), a 3,000mAh battery, the latest Snapdragon 835 chipset with even more memory than before - 8GB or 6GB of RAM and up to 256GB of built-in storage. There's even a suggestion of a dual-camera.
r
Definitely buying this when it comes out. This is a much more acceptable offering.
F
Mediocre quality? maybe you didn't use it
V
It is always in the top by fans, users and reviewers. So all these people make it overrated? I do not think so... I think it won its marks.
ADVERTISEMENTS