The tech mirage in the middle of the desert is over with the end of CES 2012 in Las Vegas. This was our first time visiting the Consumer Electronics Show and, boy, did it treat us well. Sadly, it's time to leave and head back home. Before that though, we are going to give you a recap of the most important highlights that happened at this year's CES.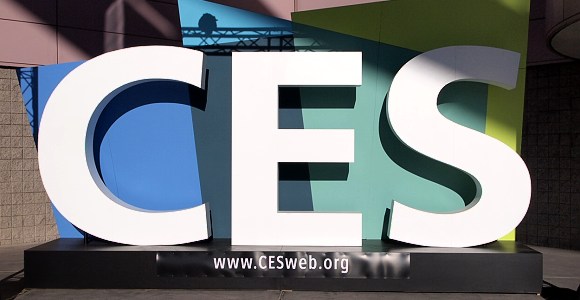 First, here are some interesting numbers for you. More than 2,700 companies took part in CES 2012 using up 171 963 net square meters of showroom floor where over 20,000 new products were exhibited.
Probably the most interesting announcements came from Sony. Their Xperia lineup got two more additions in the face of the Xperia ion and Xperia S. Don't worry, we did a hands-on of both of them. We also got some personal time with the highly anticipated PlayStation Vita, expected to arrive in Europe in February.
Nokia also introduced a new member of the Lumia range, the Lumia 900, which looks to be the most complete Lumia smartphone to date. We loved its big screen and the LTE speeds were the icing on the cake. Here's our Nokia Lumia 900 hands-on.
Next up is Samsung, which announced a plethora of 4G phones for AT&T, Verizon and Sprint. AT&T got the LTE Galaxy Note, the Exhilarate and the Skyrocket HD. Our hands-on of the LTE Galaxy Note for AT&T awaits you. Verizon and Sprint didn't get so much attention from Samsung and got only the Galaxy Tab 7.7 LTE (hands-on)and the Galaxy Nexus LTE respectively.
HTC on the other hand announced only one new device - the HTC Titan II for AT&T. Its monstrous 16MP camera came out of nowhere and we quickly took it for a spin and got these camera samples for you. What's more, we also did a hands-on of the Titan II
Naturally, Motorola was also at CES and showed off the RAZR MAXX and the Droid 4. The RAZR MAXX was created with battery endurance in mind and, carrying a massive 3300 mAh battery. Read more in our MAXX hands-on and while at it take a look at our first encounter with the Droid 4 as well.
Next, LG announced a couple of phones - the LG Viper and the LG Spectrum. Our first impressions of the LG Spectrum are here.
One of the surprises at CES 2012 was Huawei. The Chinese company announced two Android smartphones - the Huawei Ascend P1 and Ascend P1 S. Both phones are aiming directly at the big Android players out there and we recommend you check our extremely positive first impressions on them.
Of course, CES 2012 had way more to offer than the announcement above. You can find our complete coverage by following this link.
And the best part is that CES was only the warm up to the mobile industry's biggest event. The MWC 2012 is just around the corner (it starts February 27) and, naturally, we'll be there covering it live for you. Here's hoping that it lives up to the expectations!
T
Please follow this link. It was a great show i went there with my friend and we go so wasted after. http://www.gsmarena.com/fujitsu_phone_tough.php
T
Got to admit it, Sony's new handsets look sweet! It was all about them this CES from a mobile point of view.
ADVERTISEMENTS