Introduction
CES 2012 marks the end of Sony Ericsson and the birth of Sony as a leading smartphone maker. The first two Ericsson-free smartphones are the AT&T-bound Xperia ion and the international Xperia S (previously known as Nozomi) and they both look worthy of the occasion.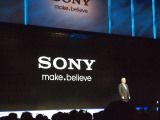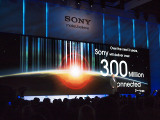 Sony press conference at CES 2012
The Xperia ion is an AT&T exclusive and the first LTE-capable Xperia smartphone. The Xperia S on the other hand is a well familiar gadget - it leaked countless times before under the codename Nozomi. It's the global version of the Xperia ion and while it is based on the same platform, it looks quite different.
Xperia ion is the bigger of the two gadgets, with a 4.6" HD Reality display (that adds up to about 320ppi), while the Xperia S uses a 4.3-ich display of the same resolution (about 342ppi). Both devices are powered by the Qualcomm MSM8260 Snapdragon - featuring a 1.5GHz dual-core Scorpion processor, Adreno 220 GPU and 1GB RAM.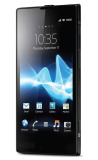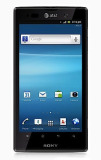 Sony Xperia ion official images
There is more impressive stuff in the shared DNA - the 12 megapixel Exmor R camera sensor with 1080p video recording as well as the 1.3MP video-call camera with 720p video support. The list continues with 16GB of internal storage, PlayStation certification and Android Gingerbread that should be upgraded to Ice Cream Sandwich soon after launch.
The Xperia S will launch this March, while the Xperia ion is going to hit AT&T network in Q2 this year. The Android 4.0 Ice Cream Sandwich updates are supposed to come by Q2 2012 as well.
S
What I don't understand is these people who complain about no SD card slot or battery replace capabilities and call the phone junk but praise the iPhone. Is the iPhone not the same way.
r
i have xperia ray just a fantastic phone and plan to buy the ion just another cool phone out by sony i cant understand y people rubbish the phone buy one and enjoy