Introduction
LG didn't bring the awaited LG G4 flagship to CES, probably keeping it under wraps until the MWC in March. Instead, today we got the premium LG G Flex2 top dog, one of the most powerful smartphones around.
The new curved phablet introduces better display and packs the Snapdragon 810 beasty chip - it has an octa-core processor, an Adreno 430 GPU and 2 or 3 gigs of RAM depending on the configuration. The curved design isn't the only interesting innovation, of course.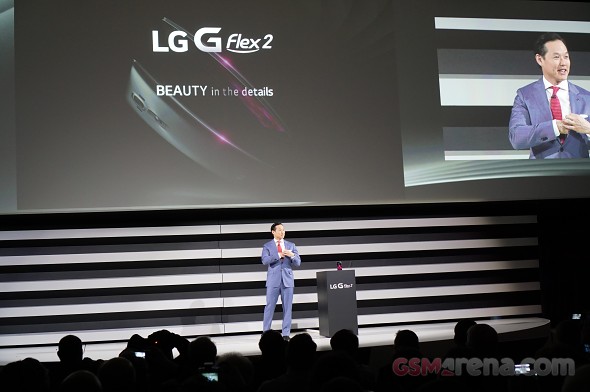 The new LG G Flex2 comes with an even better protection both for the display and the rear cover. Enhanced front protective glass and self-healing coating over the back sound rather cool, right?
The comfy control deck over the back, just below the new 13MP OIS+ camera is something we really like in the LG lineup and we are glad the company has stuck to this features.
Go your interest? Follow us after the jump for the real fun!
D
With this phone LG has great power to the other brands
D
And if you think about it, there are many 5.5' mid-range devices that rock a great 720 HD display.