Misc brands at CES 2015
CES 2015 Misc brands: Sony, Nokia, Acer, Dell, Alcatel and other hands-ons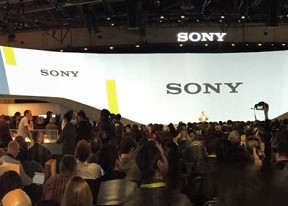 Kodak IM5 hands-on
Kodak, once a cornerstone in the photography industry, has taken a stab in the smartphone market. Meet the Kodak IM5, but don't be prejudicedabout it, because it's not what you'll initially think.
The IM5 runs Android and is specially designed to be people's first or last smartphone, as it's made specifically for toddlers and seniors. Strange, we know, since you'd expect Kodak to make a photography-oriented product. It still has a strong bid on photography, but not in the hardware sense. More on that later on.
The truth is that the camera manufacturer Kodak as you may have known it is long gone and today, an OEM manufacturer called Bullitt stands behind the Kodak-branded phones (and also behind phones of other brands too).





The Kodak IM5 looks nice in person
The Kodak IM5 sports a surprisingly clean and straightforward approach to a smartphone user interface. The main culprit for this is the Kodak-made homescreen launcher, which sports a grid of icons for email, phone dialer, messages and even a magnifier.
All of this comes to you in a sweet looking package. The Kodak IM5 has a safe, understated design with a black matte finish on the back and a glossy plastic rim on the front.
There's a 5" IPS 720p display, which looks nice, albeit a bit lacking in resolution for our taste.
It's quite fast thanks to the MediaTek MT6592 chipset with an octa-core 1.7GHz processor, though there is only 1GB of RAM. The phone runs Android 4.4.4 KitKat. Judging by the plethora of software tweaks Kodak has added to the user interface, it'll take them some time to get an update to Lollipop out.
However, those tweaks are very nice and are mainly concerning photography. For instance, you can print a photo you've taken right from the homescreen or approve photos you've taken before they get stored on the phone.





The user interface is very simple and intuitive
The camera itself is a 13MP snapper, which doesn't sound glamorous, but it does the job. We couldn't get much more details than this, though. We'll have to wait a bit more to find out the sensor sitting behind the lens. At the front, there's a 5MP snapper and the rest of the specs include 8GB built-in storage and a microSD card slot.
The Kodak IM5 will launch in Europe in March with a €229 price tag, which sounds reasonable enough. We can't wait to take a more in-depth look at this promising phone when it hits store shelves.