Misc brands at CES 2015
CES 2015 Misc brands: Sony, Nokia, Acer, Dell, Alcatel and other hands-ons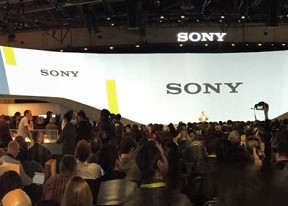 Nokia 215 hands-on
The Nokia 215 made its way to the big CES stage this year which is a mighty fine achievement for what is a pretty low-profile device.
With its bright plastic exterior, 2.4-inch screen and round physical keypad, the Nokia 215 is definitely a throwback to a simpler time for mobile tech. But surprisingly, the Nokia 215 is designed to deliver an engaging online experience even in this rather traditional form factor. Microsoft introduced the little handset as the "most affordable Internet-ready entry-level phone" in their portfolio to date and with a price tag of $29 before taxes, it seems quite credible.




The Nokia 215 is a classic no non-sense phone
Internet is a big part of what the Nokia 215 aims to be. The phone comes preloaded with Facebook along with Messenger, Twitter, Opera Mini and an instant notification system that keeps you up to date and online.
The device definitely looks and feels solid. It is available in three colors - black, white and vibrant green and its plastic feels really sturdy to the touch.
The Nokia 215 definitely seems built to last and should provide enough modern-day online functionality in a more than traditional package to make it very suitable for the conservative phone users.




Plastics feels durable and neatly rounded
Another nice little touch is the availability of a Dual-SIM version of the Nokia 215 as well as a handy built-in torch. Other notable aspects of the phone include a 256K colors TFT panel with a resolution of 240 x 320 pixels, which is adequate for the size and everything is clearly readable. A camera is also present, albeit a less than meager 0.8MP one, but at this point is seems they just threw it in as a bonus, given the price tag.



The Nokia 215 fits snugly in the hand even two at a time
A microSD slot is also hidden away under the back cover, which is of little use for storing multimedia for playback, but does provide a handy way to carry around files and share them using the built-in Bluetooth and SLAM sharing technology.
If not that, it can always double as a reliable MP3 player slash radio which is definitely aided by the impressive 50h music playback battery life and whopping 29 days worth of stand-by time.
Sadly, the Nokia 215 only comes with 2G connectivity and no Wi-Fi as well, but how picky can you be for $29. The little device is definitely a solid entry-level phone and feels very well built.