Misc brands at CES 2015
CES 2015 Misc brands: Sony, Nokia, Acer, Dell, Alcatel and other hands-ons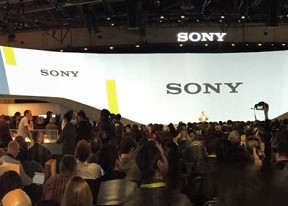 Lamborghini Tauri 88 hands-on
The Lamborghini Tauri 88 was announced last December, but it is just now that we get our hands on the designer smartphone. Lamborghini were kind enough to bring a sample of the $6,000 limited edition phone for the public to enjoy and we just couldn't miss the opportunity.
Lamborghini Tauri 88 has a 5" 1080p display and makes use of the snappy Snapdragon 801 chipset with 3 gigs of RAM. The rest of its specs include a 20MP rear cam, a 8MP front snapper, 64GB expandable storage and a beefy 3,400 mAh battery.
The Tauri 88 is made of steel (available in Gold, Black or plain steel colors) and leather (a choice of Black, Blue, Red, Orange and Brown) complete with decorative stitches. The phone was designed in Italy and sports the recognizable raging bull logo (which was inspired by the Taurus constellation).
As you can see the unit we saw uses the Gold Steel/Blue Leather combo and it looks gorgeous. Steel and leather provide for a great handling and in every single moment you'll love the touch of this phone at your hand.
The Tauri 88 has the usual set of controls - the capacitive Android controls at front and a volume rocker on the right. Its top houses the 3.5mm audio jack and the secondary mic, while the bottom has the loudspeaker and the primary mic.
The rear of the Lamborghini Tauri 88 is really beautiful with probably a Sony-made 20MP camera sensor surrounded by a combination of leather and steel.



The 20MP camera is at the back
Lamborghini Tauri 88 runs on Android OS with customized Android launcher with an Lamborghini theme.



Lamborghini Tauri 88 runs on Android • the Lamborghini logo
Only 1947 units of the Tonino Lamborghini Tauri 88 phones have been produced, each costing $6,000. In case you were wondering, Antonio "Tonino" Lamborghini is the son of Ferruccio, the founder of Lamborghini, and was born in 1947.