Misc brands at CES 2015
CES 2015 Misc brands: Sony, Nokia, Acer, Dell, Alcatel and other hands-ons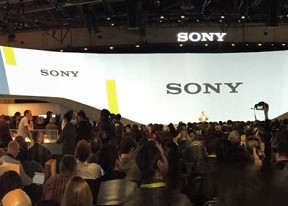 Dell Venue 8 7000
We've been waiting for this one and it was well worth the wait. The Dell Venue 8 7000 is one of few all-aluminum tablets and one of few AMOLED-packing ones too. This puts it in a fairly exclusive position, but it gets better.
The tablet is made of anodized aluminum and measures just 6mm thick. For comparison, an iPad mini 3 is 7.5mm thick, the iPad Air 2 is 6.1mm and the Sony Xperia Z3 Tablet Compact is 6.4mm. It's not just the thin profile though, the Venue 8 7000 has stunningly thin bezels around its 8" screen.




There's only one bezel on the Dell Venue 8 7000, it holds the loudspeaker and the selfie camera
They make the Dell narrower than the iPad mini 3, though it is taller since loudspeaker and front-facing camera are positioned below the screen on the one bezel that this tablet has. Dell calls this an "infinity display" and for once the name is fitting. The tablet is quite light too.
The display is an 8.4" AMOLED with 2,560 x 1,600px resolution, most likely borrowed from the Samsung Galaxy Tab S 8.4. The contrast and colors have the usual AMOLED pop, though we'd like to see it in better lighting, since we had some concerns about the similar Galaxy Tab S 8.4 display.




The gorgeous 8.4" AMOLED screen
Anyway, the Dell Venue 8 7000 is powered by an Intel Atom quad-core processor and runs Android 4.4 KitKat. A Lollipop update is on the way, says Dell.
The Intel chipset provides solid performance and soon there will be an LTE version of the tablet, thanks to Intel's modem.
What the chipset currently does is command the trio of cameras on the back. That's right, three - an 8MP main camera plus two 720p camera used for Intel's RealSense that can calculate the distance to objects in the scene. This is used for Lytro/HTC One (M8) style depth effects in the camera for now. Measuring distance and size of objects is possible too, though admittedly less Instagram-able.


THREE cameras on the back - one for photos, the other two for depth sensing
The Dell Venue 8 7000 is available in the US at $400 for now (From Dell.com and Best Buy) and headed to Canada by the end of the week. The UK, Germany, Australia, New Zealand, China, India, Japan and several other countries are getting it in "early" 2015.
A few accessories are available for the tablet, including a $90 wireless keyboard and a $40 folio case (that can act as a stand) and a $30 sleeve. Note that if you get those in a pack with the tablet you get a discount, the keyboard, for one, drops to $50.