Misc brands at CES 2015
CES 2015 Misc brands: Sony, Nokia, Acer, Dell, Alcatel and other hands-ons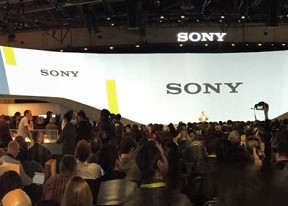 Alcatel One Touch Smart Watch hands-on
Alcatel jumps into the smartwatch business with the One Touch Watch, but despite having made so many Android phones, this device does not use Google's platform. Instead Alcatel developed its own software, trying to keep the most useful features on board.
The display is similar to that of the Moto 360, down the bottom part that's cut out. The bezels are much thicker though - the hour marks around the dial are painted on the plastic. While this knocks it down several pegs from the premium feel of the Motorola watch, this one has pricing on its side - $150.
Anyway, the bottom area of the watch face is touch sensitive and tapping it switches between the watch and the menu. A heart rate sensor, barometer, accelerometer and compass keep detailed track of your movements for the built-in health functionality.
The watch has a companion app for Android and iOS that lets you choose which apps can push notifications to the watch. The Alcatel One Touch Watch will also alert you if your phone goes out of range and you can go back and make it ring to find it easier.
The watch itself is a tad smaller than the Moto 360 and other than the thick bezels, the build quality is surprisingly pleasant.
Alcatel is saying it will last two days (up to 5 in perfect conditions), which isn't Pebble territory but still better than what some Android Wear devices are pulling. There's a USB connector built into the strap so you can charge your watch in any USB port, though this means standard watch straps will not work for the One Touch.