Misc brands at CES 2015
CES 2015 Misc brands: Sony, Nokia, Acer, Dell, Alcatel and other hands-ons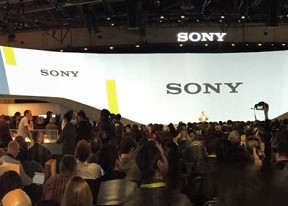 Panasonic Lumix Smart Camera CM1 hands-on
Panasonic announced its re-entering into the smartphone market last September at the Photokina 2014 expo. After its attempt to generate sales from smartphones for the developing markets and the unsuccessful Eluga lineup, it seemed Panasonic has decided to bet on something popular and quite well selling - the Lumix brand.
The Panasonic Lumix Smart Camera CM1 is indeed quite an interesting device. Depending on how you want to look at things, it's either a smartphone with a great camera strapped to it, or the other way round. It's a great competitor to the niche cameraphone Samsung Galaxy K Zoom and looks quite appealing.
The Panasonic Lumix Smart Camera CM1 uses a 20MP 1" sensor with F/2.8 Leica lens. The camera gives you full manual control via appropriate hardware controls and software controls and is capable of 4K video recording at 15 fps and 1080p capturing at 30 fps.


The Lumix Smart Camera CM 1" sensor and lens
The CM1 device is quite capable of running perfectly smooth its Android KitKat OS as well as behaving buttery smooth under pressure thanks to its Snapdragon 801 chip and 4.7" 1080p touchscreen.





Panasonic Lumix Smart Camera CM1
Panasonic has brought the Lumix Smart Camera CM1 at CES in Vegas and you bet we took our time to play with the intriguing gadget.
Our first impression was very positive - the cameraphone is of a great build, with excellent grip which is a must have for such kind of a device. The sides are made out of metal, while the rest of the phone is matte plastic with leather pattern.





Panasonic Lumix Smart Camera CM1
The camera is very easy to operate even in manual mode and we really liked the front control ring. We really would have appreciated a xenon flash in addition to the LED one, but nevertheless it is big enough and seems to provide adequate lighting for the low-light scenes.



Playing with the Lumix Smart Camera CM1
The Panasonic Lumix Smart Camera CM1 is a bit bulky at 21mm thickness, but that was to be expected and can't be hold against it.
We left the Panasonic Lumix Smart Camera CM1 at Panasonic's booth with overall positive impression, but we are eager to meet it for a full-blown review and beyond in 2015.