LG at CES 2017
LG managed to move quickly towards the end of last year. The Korean giant wasted no time in officially announcing at least some of its plans for the 2017 lineup. This includes a brand new "K" family of devices - K3, K4, K8 and the top-of-the-line K10, as well as the Stylus 3.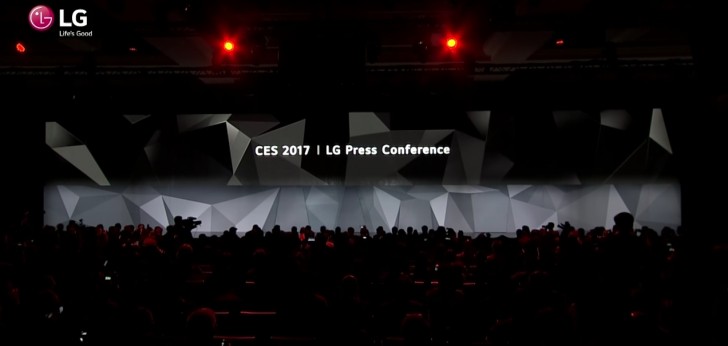 Still, CES floor is an opportunity major players rarely pass on and LG acted accordingly. As a matter of fact, the manufacturer went as far as to making a second official announcement for the devices.
LG is marketing the entire "K" family, as well as the Stylus 3 as "mass-tier" handsets. That is arguably a fancy way of describing a mid-range lineup. But then again, we can't deny that the options within the new range are plentiful. To quote Juno Cho, president of the LG Electronics Mobile Communications Company:
Our 2017 mass-tier, mid-range smartphones focus on giving our customers a wide variety of options and choices for their smartphone lifestyles ... What's consistent in all our K Series and Stylus 3 devices is that they look and feel premium, offer replaceable batteries and all come with expandable memory slots - what customers consider key factors when buying smartphones in this category.
While on site at the Las Vegas Convention Center, we had the chance to check out the top-of-the-line LG K10 as well as the new Stylus 3. Our initial impressions are on the following pages.
?
Camera very very very poor.......disappointed yooo
?
I'm currently using it and it doesn't have fingerprint.
D
I have an LG stylus 3 about a month old now then suddenly charging takes forever for no reason. Ive tried multiple charger but no luck. any suggestion?