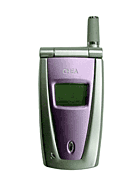 B
what the hell is this phone all about .it has no such standard features as if now required in ther 21st century.who the heck designed this model .it sucks.and the people who say that its cool and sexy im think they are not in 21st century.
?
ahahah! this is a low quality copy of the siemens cf62, with the old antenna back!
p
bunch of low IQ (Chea) tried copying motorola , nokia etc design but sh!t up their products.
G
PEOPLE READ THIS BEFORE YOU ASSUME SOMETHING FROM PEOPLE THAT LEFT POSITIVE FEEDBACK FOR CHEACOMM:

Someone seems to like CHEA so much that they left feedback for every single phone:

CHEA 198: Nicer then 7210 at 2004-04-28 13:06:15

CHEA 168 What copycat?! Beats the hell out of 8310 by far! At 2004-04-28 13:10:31

CHEA JMS-110 Wow, fall inlove with it! Looks very expensive! How much is it... hope under 400 euros, 'cose i'm planing to buy it! At 2004-04-28 13:03:37

CHEA 228 Well done Chea! Destroy the supremacy of Nokia and Samsung! Keep it up! Keep it comin' At 2004-04-28 13:05:36

CHEA 178 Actually looks very nice! Give it 8 out of 10! At 2004-04-28 13:07:45

And I can go on. And on and on… If you see closely they were all posted 28-04-2004-04-28 between 13:03 and 13:10. You can check it if you like..

I
hey u idiot you get out of here!!! CHEA suck and you know it!!!
M
Be polite GTA, or get the hell out of here! Please!
G
This takes the defenition of crap to a new level...
?
The polifonic rings are so cool!
?
Chea company put troumendous efort in this phone, you got to love it!
Total of 15 user reviews and opinions for Chea 208.
ADVERTISEMENTS