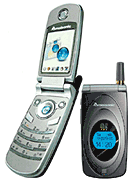 P
Awesome and so very inteligent! Symbian OS? You got to be kidin' me! A90 has the perfect combination: looks, price, full of goodies! Recomanded highly!
G
they still don't have camera technology... guess they don't have the money for that kind of thing since they can only copy things...
M
From a cheap, toy crap copy of 8310 to an own idea of design. Also good functions. Gut Job.
?
Chea, i reckon its short for Cheap shit.
Chea will top Nokia when we colonise the Plant Pluto. Nokia will always be top
?
Chea will top Nokia in months, they are realising newer generation of phone that will let any company behind biteing dust! A90 is better than all 65k Nokias including 9500! Try out one an you'll see what I'm talking about!
A
what the hell is this? another cheap copy? you guys at chea must be kidding! this phone is chinese made right? that explains why it lacks quality! no wonder no distributor here in manila is interested with your shit!
c
I didnt know that there was a brand called CHEA.I heard it was an awesome brand , but I feel an ENT surgeon visit is in the offing.
Total of 93 user reviews and opinions for Chea A90.
ADVERTISEMENTS