Back in July, immediately after the Nokia Lumia 530 was announced, T-Mobile confirmed that it would sell this device. And now the time has come for us to get an actual release date.
The magenta carrier will have the Lumia 530 in stores on October 15. If you want one, you'll only need to pay $79.20. If you can't wait that long, you'll be able to get it from Best Buy and Microsoft Stores starting on October 5.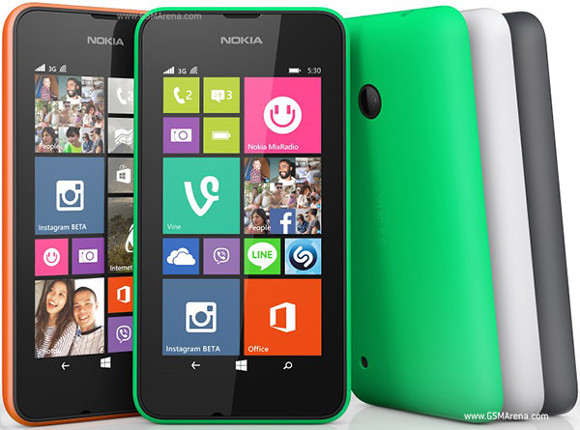 If even that feels like too much of a wait, then you can buy a Lumia 530 tomorrow, though at Cricket - AT&T's prepaid arm. Over there the price is lower even, at $49.99, but you'll need to activate qualified wireless service when you purchase it. That said, as Cricket is a prepaid carrier you won't have to sign a two-year contract or anything like that.
The Lumia 530 is Nokia's new entrant in the low-end smartphone space, which the company now owned by Microsoft clearly hopes will provide a healthy dose of sales given its low price.
D
I agree. But if one wishes to upgrade from a 520, they should upgrade to a 630/635. As much of a turd the 520 feels like after using...any other Lumia, its still a killer deal for a smartphone. I'm sure the redesign, though minor as it seems, make th...
D
The price is lower in the USA because of Carrier subsidies. AT&T, even T*Mobile has far more customers than Orange or O2. Our mobile plans general cost more as well. Thus, we almost never buy devices unlocked/SIM free, which does cost more.
L
the phone is almost identical to lumia 520, i dont think if 520 owner can upgrade to this device. same screen size same ram camera memory and design. they shud come with a gig of ram dual camera with flash to this device