The Huawei P20 and P20 Pro debuted yesterday and their Leica cameras were understandably met with a lot of excitement. Performance wasn't so much in focus as the Kirin 970 that powers them was introduced back in October with the Mate 10 series.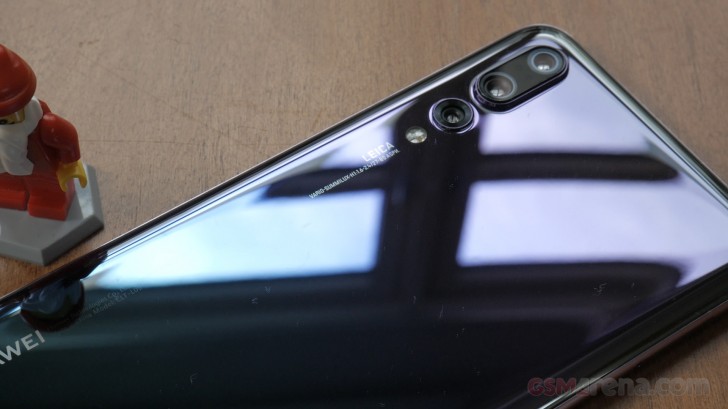 Huawei P20 Pro
Still, we though to give the SoC a test to see how it fares on the new taller screens of slightly higher resolution.
The Kirin 970 premiered at IFA last fall. It is built on the 10 nm process by HiSilicion, native Huawei division. The chip is housing an octa-core CPU - four Cortex-A73 cores clocked at 2.4 GHz for performance and four Cortex-A53 at 1.8 GHz for power efficiency. The GPU onboard is Mali-G72 MP12, while the RAM on the P20 Pro that we used for the test is 6 GB.
Looking at the benchmark results, the Huawei P20 Pro sits quietly in the lower bottom of the list, which for this purpose, includes only devices with the latest chips from Exynos, Qualcomm and HiSilicon. Keep in mind that the P20 Pro is still not officially on sale so once its software is finalized the gap to the leaders will probably be a bit smaller.
The CPU differences between the latest Exynos 9810 and Qualcomm 845 and the 6-months old Kirin 970 in the CPU tests are more pronounced, but the compound tests came out pretty close.
That would suggest that while no longer the most powerful around the Huawei chip has aged well and the P20 duo is not likely to find itself out of its depth no matter how hard a task you will throw at it. Still, benchmarks are one thing and real life performance is often another, so we'll reserve any verdicts for when the reviews are complete.
GeekBench 4.1 (multi-core)
Higher is better
Samsung Galaxy S9+
8883
Samsung Galaxy S9
8830
Sony Xperia XZ2
8466
Huawei Mate 10 Pro
6783
Huawei P20 Pro
6679
Huawei Mate 10
6625
GeekBench 4.1 (single-core)
Higher is better
Samsung Galaxy S9+
3771
Samsung Galaxy S9
3759
Sony Xperia XZ2
2454
Huawei P20 Pro
1907
Huawei Mate 10 Pro
1902
Huawei Mate 10
1882
AnTuTu 7
Higher is better
Sony Xperia XZ2
259244
Samsung Galaxy S9
250156
Samsung Galaxy S9+
246660
Huawei Mate 10
214037
Huawei P20 Pro
209884
Basemark OS 2.0
Higher is better
Sony Xperia XZ2
3859
Huawei Mate 10 Pro
3425
Huawei Mate 10
3415
Samsung Galaxy S9
3382
Samsung Galaxy S9+
3354
Huawei P20 Pro
3252
GFX 3.0 Manhattan (1080p offscreen)
Higher is better
Sony Xperia XZ2
82
Samsung Galaxy S9+
74
Samsung Galaxy S9
73
Huawei P20 Pro
66
Huawei Mate 10 Pro
65
Huawei Mate 10
65
GFX 3.0 Manhattan (onscreen)
Higher is better
Sony Xperia XZ2
59
Huawei P20 Pro
55
Huawei Mate 10 Pro
55
Samsung Galaxy S9
45
Samsung Galaxy S9+
45
Huawei Mate 10
43
GFX 3.1 Manhattan (1080p offscreen)
Higher is better
Sony Xperia XZ2
55
Samsung Galaxy S9+
47
Samsung Galaxy S9
46
Huawei P20 Pro
40
Huawei Mate 10 Pro
38
Huawei Mate 10
38
GFX 3.1 Manhattan (onscreen)
Higher is better
Sony Xperia XZ2
51
Huawei P20 Pro
37
Huawei Mate 10 Pro
35
Samsung Galaxy S9
24
Samsung Galaxy S9+
24
Huawei Mate 10
23
F
When the Kirin 980 comes out in the Mate 11 it will wreck any exynos chip available
V
Lol, keep dreaming, do you realize that Kirin is all the time behind competition? Exynos 9810 destroys this chipset and you talking about Kirin 980 matching Apple :))) it will take two years two match 9810, lol :)
A
Maybe, but sell a 2000$ MSRP Smartphone named "RS" with a CPU of the previous gen can't be a reality either.