Three months following US and EU approval, China has given Google's Motorola acquisition the green light.
Now that all of the regulatory red tape has been removed, Google say that the deal will be finalized on their end by early next week. Such a quick timeframe indicates that this was indeed the last barrier that Google needed to overcome in order to finalize things, having already received joint approval from the European Union and US Department of Justice back in February.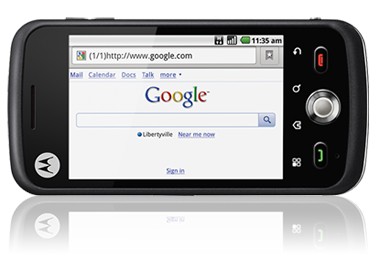 The $12.5 billion acquisition of Motorola Mobility is said to give Google access to close to 17,000 mobile patents, which should give them ample ammunition in the legal battles they are currently embroiled in with Apple.
One condition that China stipulated in its approval was for Google to guarantee free access to the Android operating system for at least the next five years, although we hardly see them charging for it anytime in the near future.
M
What on earth could anyone do to their Milestone to make it overheat? First of all it was heavily underclocked at 550Mhz. In DEFY, same CPU is running at 800 Mhz, and I myself overclocked my Milestone to 1Ghz. I don't have it anymore, but it's still ...
?
You do realise that milestone had a overheat problem same like sony devices.stop assuming moto is perfect in everyway.
M
Considering how early we saw leaked ICS ROM's from Motorola for RAZR, I think it's safe to say we shouldn't worry about Moto not delivering. All I want is a good and stable ROM with all ICS features, and Moto's extra features :)
ADVERTISEMENTS