China Mobile has posted a teaser page of its upcoming 4G LTE network. The most popular carrier in China will also start offering the Apple iPhone 5S and iPhone 5C to complement the launch of its high-speed mobile network.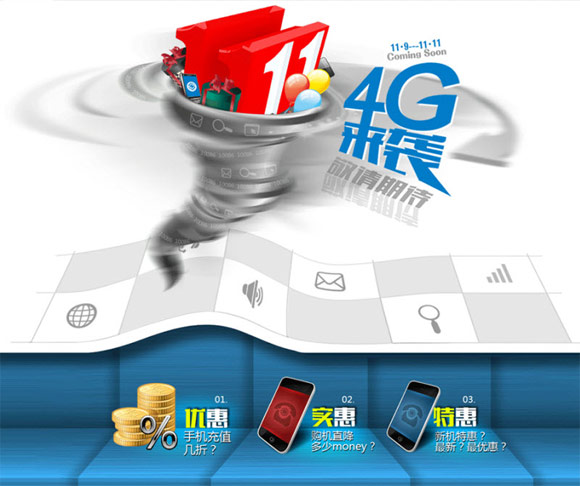 According to the teaser, the rollout of the LTE network will take place from November 9 to November 10. While the LTE network is being prepared for showtime, China Mobile is readying its retail outlets for the iPhone launch by hanging promo posters.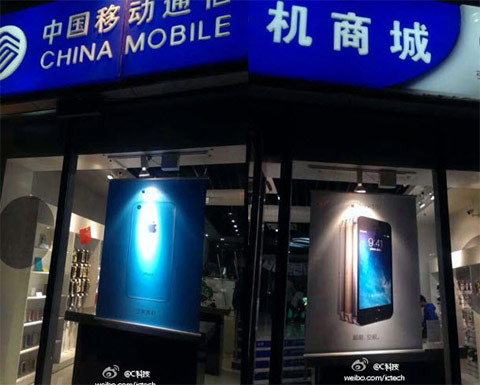 Apple has done the necessary work to ensure the iPhone 5S and iPhone 5C are capable of running on the China Mobile TD-LTE network.
As you can see from the photo above, the Apple iPhone 5C and iPhone 5S are prominently marketed to be available at the carrier's store. Interestingly, according to rumors before the launch of the new iPhones, they had to hit the carrier along with the rest of China on September 20. We guess the delay of the 4G network launch got in the way of that.
As UnwiredView reports, the Chinese Ministry of Industry and Information Technology is taking longer than expected to issue 4G licenses. China Mobile seems pretty certain that it's going to get its license for a 4G network in the beginning of November. Only time will tell, but things are looking bright for those looking to go 4G in China.
i
china phone is very good ...
?
I don't think so. Apple no longer top cellphone maker in China. Apple are now no.8 only in China, not even in Top 5. They've lost to even China brands.