Chinese regulatory authorities have given their approval for the merging of Nokia with Microsoft without demanding change in the Finn's company patent practices. According to Nokia, which has received green light for the merger from the European Commission and the U.S. Department of Justice, the deal should close this month.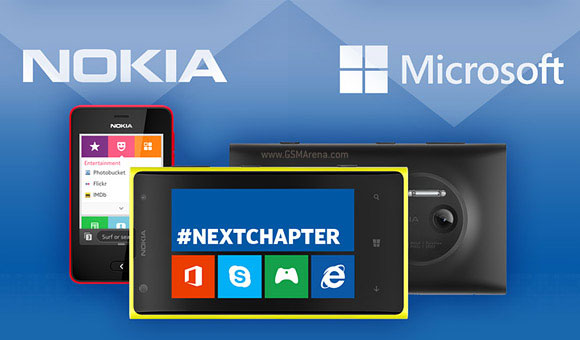 In September, 2013, Nokia agreed to sell its phone business to Microsoft for €5.4 billion.
Due to the restructuring of the company, Google and Samsung have expressed their concern for a rise of its patent licensing fees. However, that's not the case, as Nokia has said it hadn't been accused of unfair practices before.
"No authority has challenged Nokia's compliance with its ... undertakings related to standard-essential patents or requested that Nokia make changes to its licensing program or royalty terms," it said in the statement.
n
Bye bye forever Nokia, I used to love your handsets with their superior built quality, a true multitasking OS, superior camer, but you crapped them up with crappy processor and RAM alongwith shitty screen resolutions. I stick with you till the last B...
g
The Nokia products today are different from the Nokia products that earned many users' respect and loyalty. The authentic look and feel of Nokia is gone (Symbian). It doesn't make sense for old Nokia users to stick with it and not consider Android or...
D
Considering how MS got Nokia I would bet money they won't!