Chinese Customs busted 26 suspects who used drones to smuggle iPhones into China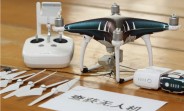 A group of 26 suspects were arrested in China for smuggling almost USD $80 million worth of smartphones into Southern China from Hong Kong. Suspects were able to transport upwards of 15,000 devices in a single night, which were mostly refurbished iPhones, (according to the Chinese Customs' report) across the border that divides Hong Kong from mainland China.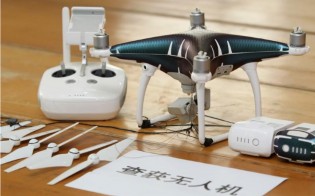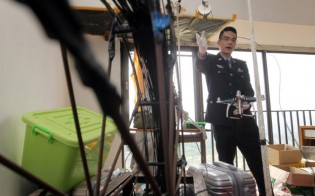 Drones confiscated by authorities in Shenzhen on March 29 - Via Reuters
Drones were used to run 200-meter (660-foot) lines across the border and small bags, which held up to 10 smartphones each, were quickly carried through these lines. The criminals ran their operations after midnight to avoid being caught.
This is definitely a new kind of crime and the Legal Daily reports that it might be China's first cross-border smuggling crime performed with drones.
Shenzhen Customs, the city adjacent to the Hong Kong – China border, said it will closely monitor new types of smuggling with high-tech devices and enhance its monitoring capabilities with high-resolution monitors and drones to detect future smuggling activity.
M
Smuggling refurb iPhones? More like littering. Besides, how can you smuggle them BACK to where they came from in the first place?
D
Reading the comment and how the article is worded, most of you thing they smuggle phones using drones.....wrong! What they actually did was use a drone to carry a wire crossing Shenzhen into Hong Kong border. That distance is less that 100 meter...