It turns out that a previous report that the Chinese Government had banned its employees from using Apple products isnít entirely correct, says Chinaís chief procurement center.
The confusion was a result of Apple products, including computers and iPads, removal from a Government list of approved devices. However, it turns out that Apple had never applied to be on the Chinese Governmentís list of approved devices to begin with.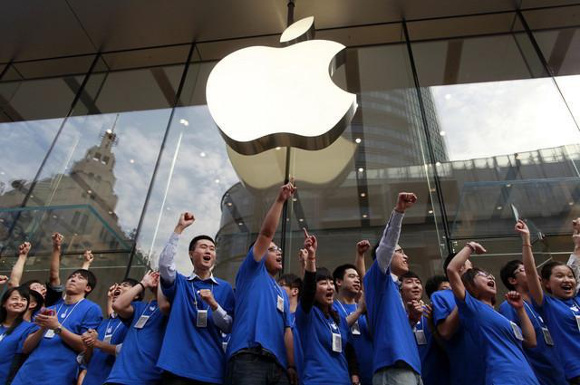 The list that Apple was seemingly left out of is one that involves energy-efficient devices:
"Even though Apple has the certification for energy-saving products... it has never provided the necessary verification material and agreements according to the regulations," Ė a Finance Ministry representative.
Chinese Government officials may still purchase and use Apple products, even if they arenít energy-saver approved.
Another factor that contributed to the belief that the Chinese Government banned sales of Apple devices was, for a short time, sales of Apple products through a Chinese Government website late yesterday were stopped. Individuals were able to resume purchasing Apple products through the website beginning today. The stop in sales was due price adjustments, however, and not related to any issues with threats to Chinese National Security.
This means that Apple and Apple suppliers have nothing to fear in the region, and that Chinese government officials will continue to be able to use the Cupertino-based tech giant's wares as much as they wish.
H
china barned the apple product usa gaint will lost their profit ratio 40% because the china is the most populest country ............and the india is the second one those countries are the back bone and the life blood of the world otherwise all the...
?
if china bans apple products then chinese cant experience good gadgets. you know chinese products...lol ======= Yes... they include apple products... LOL
?
So once again, poor reporting leading to idiots (read the comments) making general, racial assumptions. As someone pointed, the US Government ALREADY ban Chinese company products. It would be wise for the Chinese to do the same, especially as th...