Chip teardown of iPhone 7 reveals Intel modems and transceivers for some GSM models
Back in June, there were reports of Intel getting orders from Apple for modem chips that would be used for various wireless connectivity which would go into AT&T variants as well as some other versions of the new iPhone 7.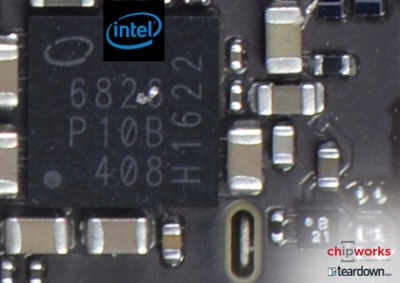 Source: Chipworks
Chipworks performed a teardown of the iPhone7 which did not stop at just taking the unit apart. The teardown goes even further into the specific chips used in the 'A1778' iPhone 7 model which they have gotten their hands on. This model is used on AT&T or T-Mobile and other GSM networks. It's not known (but likely) that the CDMA variants connecting to Sprint or Verizon stuck to Qualcomm for their modems.
An entire mobile cellular platform was found in the iPhone 7 including a modem (with model number XMM7360), two RF transceivers, and a power management integrated circuit. If you wish to get into the nitty gritty of the chips and their descriptions, you can head over to the source link below.
Chipworks says it will get a Verizon unit and confirm whether or not the CDMA variant also makes use of these Intel chips.
D
so my A53 is better encrypted for now also my phone is more power savvy than thos octane A72s....means more reliable, haha
D
Not every note 7 explode but every iphone bend and hiss..
v
You can't define a chip with its beauty. A chip's beauty lies inside which you can't see.