Remember the extra long LG BL40? After an officially released teaser last week and a leaked promo video the other day, it now came time for its first live photos to appear online. To make things even sweeter another LG device with similar styling has joined the photo session.
We are guessing that this might be the LG BL42 which appeared in the model list at the LG web site last week. Then there's this XML file, which even reveals a few specs - a QVGA screen, capable of displaying up to 65K colors, 3G capabilities. It also mentions 3 softkeys but as it seems from the photos they're probably not physical.
Not that this is entirely surprising as the original Chocolate was one of the first phones to feature a touchpad instead of regular softkeys. So if the LG BL40 and BL42 are to be its rightful successors they should follow suit.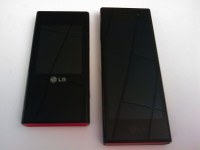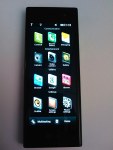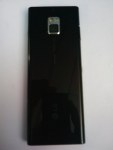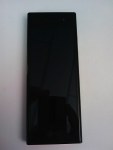 The LG BL40 and what could be the BL42 • front and back of the BL40
As for the BL40 you can see the souped-up S-Class interface, but for a better glimpse check out the video in our previous article.
There's something else interesting in model list we noticed - both the LG BL40 and BL42 have several entries, with suffixes like TMO, O2, ORG, VDF and others. Those sound like any carriers you know? So your favorite operator might be receiving its own customized version sooner than you thought.
Update: The second load of leaked photos for today confirmed that the second pictured device is LG BL42. The device is a slim slider, with a touchpad and a 5 megapixel camera.





LG BL42 photos, courtesy of AllAboutPhones.nl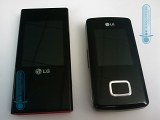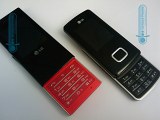 LG BL42 next to the original Chocolate
?
no way!!! its too long!!! u cant even put it on ur pocket!!!!! and the screen is too narrow to watch a movie!
J
I meant keypad of course xD.
J
am I the only one shouting: crap a touchpad?, how does that work can U still type with the touchscreen?
ADVERTISEMENTS