The Data Saver feature in Chrome for mobile let you save some time and data by compressing images on the web pages, something Opera pioneered a while back. But if you're on a particularly slow connection, even that could take a while.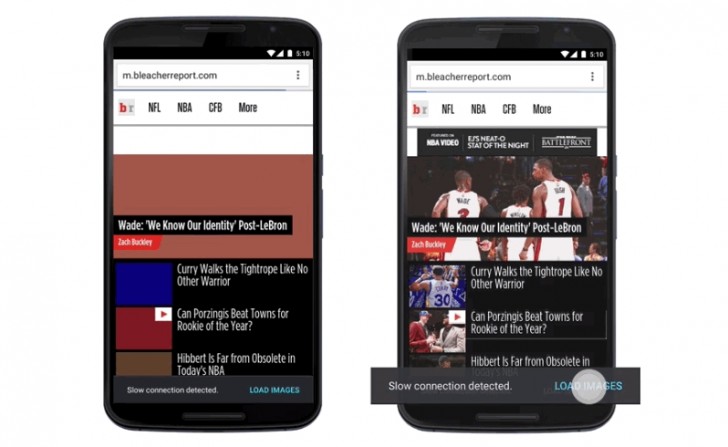 So for users stuck with such a connection, Google has improved the feature further. Now instead of simply compressing the images, Chrome will disable them altogether, so you are only really loading the text on the page. If you want, you can choose to enable all the images on a page, or a particular image.
The improved Data Saver feature is currently rolling out to users in India and Indonesia, and eventually everywhere else.
D
I know that some pages look really awful (text is all over the place) when you remove images, but the newer and updated pages do look somewhat nice (like the one in picture).
i
Why not also block ads so even more data will be saved? Oh I forgot.. Google can't do that... That's why I use firefox for Android with image block and ublock origin addon.
?
I'm fine with text ads. I would very much like this option to shut off all images.