Analysts from CIRP delivered their Q1 report which says iPhone 8 and iPhone 8 Plus are the best-selling Apple smartphones in the first quarter of 2018. Of all devices, sold between January and March, 23% were iPhone 8, 21% were iPhone 8 Plus. At third comes the flagship iPhone X which took just 16% of the sales.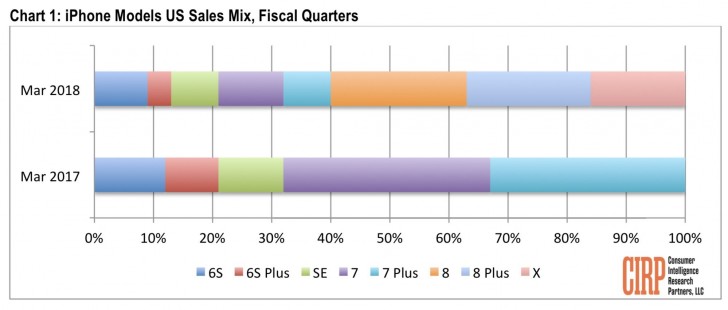 Josh Lowitz, CIRP co-founder, said that the $999 phone saw it share fall, compared with the holiday season in the US. This might lead to a quarterly drop of the average sales prices, but it still will be an yearly increase, therefore not hurting Apple's bottom line.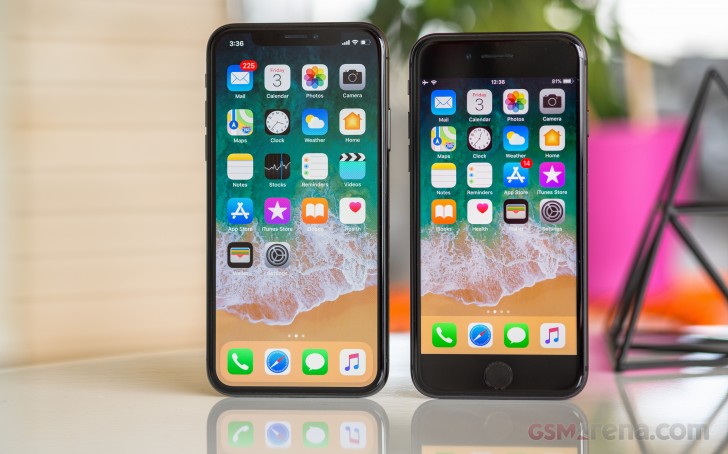 Apple released a Product Red version of iPhone 8 and iPhone 8 Plus earlier this month. Unless a new iPhone X version is also delivered, the flagship's share might shrink even further in Q2.
CIRP also noted that older devices are still bought across the United States - of all iPhones, nearly 20% were either an iPhone 7 or an iPhone 7 Plus, with 13% more being of the iPhone 6s duo.
B
$600 every year ?? wow ~~ i spend $700 phone and already 3 years and still using it ... and people call me rich guy because im using iphone
D
Launching two flagship devices simultaneously, with the "better" being vapourware for months, was always going to be a failure. I still don't get why Apple decided to launch the iPhone 8, and with a couple of months delivery head start. Greed, thinki...