Cirrus Logic announces MFi headset development kit for Lightning headphones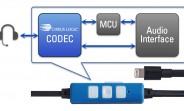 Following rumors of Apple shifting to Lightning port for all its audio needs, Cirrus Logic has jumped the gun in releasing a development kit that should make it easier for OEMs to make Lightning-based audio accessories.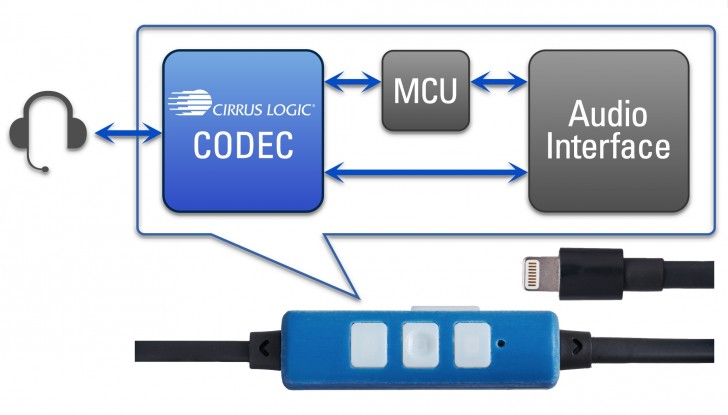 "The Cirrus Logic MFi Headset Development Kit includes a form factor reference design and a development board for debugging, as well as MCU programming and audio performance measurement. Both boards are pre-programmed to support a demonstration of high-performance digital audio playback and voice capture, enabling developers to evaluate a prototype within minutes. The design can be adapted to any headset form factor, including earbuds and over-the-ear designs."
The kit will also include a reference iOS application for testing the hardware.
As we learned before, with the headphone jack being removed, headsets plugging into the Lightning port will most likely rely on an external DAC and amp circuitry, which will have to be included somewhere on the accessory itself. Cirrus Logic being the maker of said IC obviously wants you to use their solution over rivals such as Wolfson. You can read more about it here.
M
I agree with U. If we can't listen without charging then it's a disaster. Can Y cable help it? I know nothing about Type-C, conversely the older USB port working fine with ext DAC and charging. Hope they put 2 USB ports on the devices (Chinese b...
M
The good news is that any released phones will have massive support for many ext DAC. This is a huge leap for audio enthusiast. Many people forget about harmonization between DAC and headphone. Good headphones won't really sing without correct/proper...
a
worst part is, a common sense... you cannot listen to music while charging fone if all u have is type C connector...how stupid idea it is... either u buy bluetooth headsets but again if that is not charged ... !!! rubbish stuff..!!!