Confirmed: Google's Pixel and Pixel XL have IP53 dust and water resistance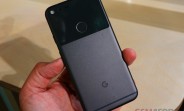 Yesterday Google finally unveiled the Pixel and Pixel XL, its first smartphones. Throughout its event, however, the company never once mentioned whether the two have any sort of dust or water resistance rating. An IP53 certification was rumored last month for the duo, ahead of the announcement.
And now the search giant has apparently confirmed to Droid-Life that the Pixel and Pixel XL indeed do come with the IP53 rating - despite this not being mentioned in its official specs pages for the handsets.
So what does this mean, you wonder? Well, let's just say right off the top that the Pixels are quite far from their main competitors in this regard - the Samsung Galaxy S7 and Note7 are IP68 rated, while Apple's iPhone 7 and iPhone 7 Plus carry an IP67 certification.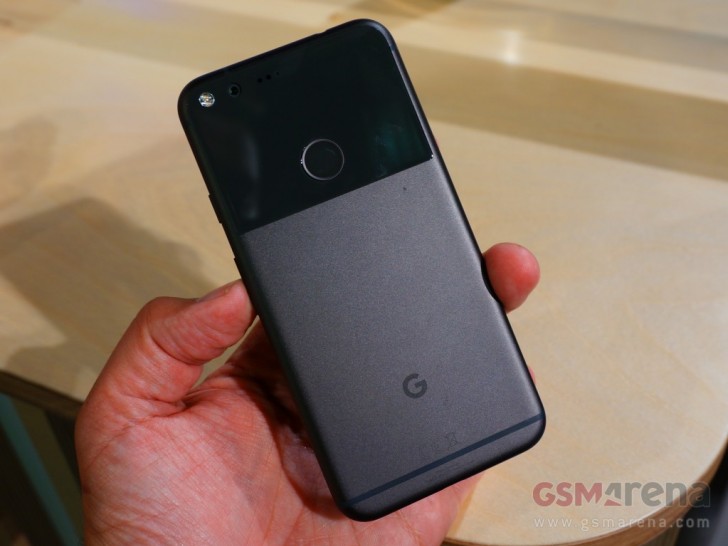 As for the Pixels, according to the definitions of the IP code, they are "dust protected" and have liquid ingress protection that's effective against "spraying water". The former means that "ingress of dust is not entirely prevented, but it must not enter in sufficient quantity to interfere with the satisfactory operation of the equipment". And "water falling as a spray at any angle up to 60° from the vertical shall have no harmful effect, utilizing either: a) an oscillating fixture, or b) A spray nozzle with a counterbalanced shield".
Translated, this means if you're caught in the rain with a Pixel or Pixel XL your phone will be fine. But don't think of submerging it into any amount of water, or showering with it around.
Both Samsung's and Apple's newest flagships are "dust tight", which is a step above what the Pixels provide. In terms of water resistance, it's no contest really, as the Pixels' main competitors can all be immersed into water without any damage, at least up to 1m for up to 30 minutes.
L
....yes. Given circuit board would also be about as good as the iPhone and galaxy.
.
IP53 means it is just better than naked circuit board. Wrap a circuit board in tin fold would give you higher protection rating.
l
Google didnt want to mention that its IP53 cause all normal phones are protected at that rate. I can walk in rain and take picture in rain with my Nexus 6p and have done it few times already. Nothing to brag about when you only have IP53 protection. ...
ADVERTISEMENTS