US-based Consumer Reports has taken the measure of the LG G4 and found it to be superior than both the Samsung Galaxy S6/S6 edge and the iPhone 6. You'll never guess which phone took home the trophy though.
Let's count down. In fifth, there's a four-way tie between the Samsung Galaxy S6, S6 edge, the iPhone 6 and the Galaxy S5 Sport. The LG G4 is on the podium, sharing second place with its predecessor, LG G3.
And in first, (drum roll please) is the Samsung Galaxy S5. No, that's right: Galaxy S five, cinco, V. How on Earth does that happen?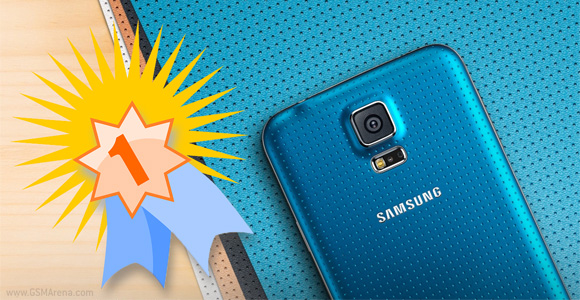 Well, Consumer Reports docked the Galaxy S6/S6 edge score for the sealed battery and non-expandable storage. Those things were seen as the anti-iPhone, but the S6 generation is much closer to its Apple-made rival. The battery life was rated lower than the S5 and competitors from LG, while dropping the water-proofing also earned the S6 flagship a penalty. The Galaxy S6 Active addresses some of those concerns.
We're not 100% clear how the LG G4 doesn't place above the G3, we need a subscription to Consumer Reports to find out. So, agree to disagree, the G4 has clear improvements and the lukewarm market reception of the Galaxy S5 points to it not being the best-loved Samsung in recent years.
k
These are people who have been paid to say all kinds of bad things about S5
?
Did you just say iphone 6 is "underrated"?
A
Sorry disagree had a S5 and it was so laggy. It may have come first. But i got a iphone 6, and its so much better. The camera is equal to S5. The Iphone 6 is so underated. So the Iphone 6s will be amazing, and show the world how to build a real...
ADVERTISEMENTS