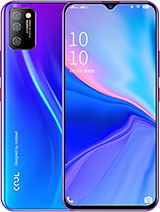 ?
such a good chipset gone to waste. wtf are the other two vga lens for? helio p30 is more capable than that.
?
It is a weird chip name, and according to the mediatek website it supports 4k video recording, 8 cortex A53 at 2.3GHz and Mali G71. I'm a bit confused about why higher end mediatek chips don't have the feature of 4k video. That should be in the P35, P60, P65, G70, and others too.
Total of 4 user reviews and opinions for Coolpad Cool 10.