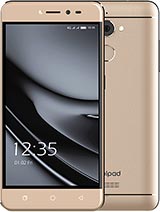 U
Hi friends I want to know, it's camera is good or bad? Iam interested in camera quality.
D
vendor who still using MediaTek are unforgiveable nowadays. Try to use midrange Snapdragon chipset it'd better
?
Yasin, 16 Mar 2017Already selling this model in my shop in Bangladesh.In my opinion this model internal memory is too little for 2017 phone
a
according to me coolpad is a good brand. it have good specs as well as decent performance. i am a user of coolpad note 3 lite from feb 2016 to dec 2016. the phone was awsome at the price. later i upgraded to note 5 in december. the phone is also great. never put wrong coments without actual experience. i have used almost all the brands from iphone 5s, samsung almost all big models like s,s1,2,3,4,5 and note series, htc, sony z1,z2, z3 blah blah blah. they are stealing money without any value. me and my friends are too happy with coolpad for last one year with note 3, note 3 lite, mega 2.5D and note 5.
D
Coolpad is trash brand.
In my shop every coolpad device i sold returned back with unhappy customer in less than a month after buy.
Its cheeap but its everything but not a realiable, stable and good quality.
At first glance looks good if we compare price and stats but then you realize its just a money thrown of the window.
D
AnonD-644983, 16 Mar 20171 person interest to this phone...who r u? indroduce urself?!Hahaha lol
Total of 34 user reviews and opinions for Coolpad Note 5 Lite.