Welcome to this week's edition of Counterclockwise – our weekly article that looks back in time at what happened in the last few years. This week iPhones and Galaxys dominate the the discussion, but we have a surprise appearance by the grandaddies of smartwatches.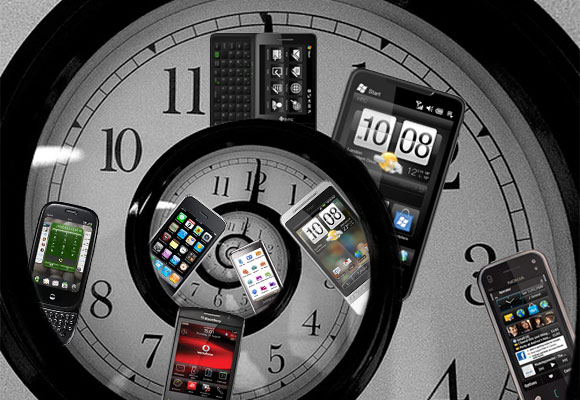 iPhone 4 stirs the pot
Four years ago Apple began the resolution wars – the new iPhone 4 had a so-called Retina display with 640 x 960 resolution, or 326 pixels per inch. Few came close to that kind of sharpness at the time, but the floodgates were opened.
That was four years ago and the iPhone is still stuck at 326ppi, despite moving to a 16:9 screen starting with the iPhone 5. Android manufacturers meanwhile went bonkers and are already using QHD screens (1,440 x 2,560) with 534 pixels per inch.


Non-Retina and Retina displays compered
The iPhone 4 marked a few other firsts too – it was the first iPhone with a camera that made the competition shake in its boots (a great 5MP shooter with 720p video capture) and it introduced the basic design that has been used since.
The iPhone 5 swapped the glass back for metal, but the overall looks are very similar. That might be coming to an end though, leaks of the iPhone 6 point to an iPod touch-derived design.
There's more – Apple renamed "iPhone OS" to "iOS" to put the iPhone and iPad under the same umbrella and introduced FaceTime, a custom video call solution.
A year later in 2011 Apple unveiled the new iOS, version 5. It brought a notification shade and built on Apple's custom messaging formats with iMessage. It enhanced regular SMS messages by routing them over the internet and it allowed users to send photos, videos and contacts more painlessly than going through MMS.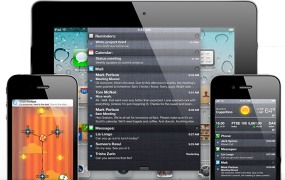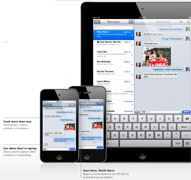 The new notification area and iMessage
That triggered somewhat of a messaging war – Google now has Hangouts, Microsoft has Skype, Samsung is pushing ChatON, BlackBerry expanded BBM to Android and there are a number of third-party messengers, one of which was bought by Facebook for a whopping $19 billion.
Zooming in on megapixels
It was five years ago when we found photos of the Samsung M8920 in our inbox sent to us by an anonymous tipster. The back of the phone showed a massive 12MP camera with a feature few phones ever had – 3x optical zoom.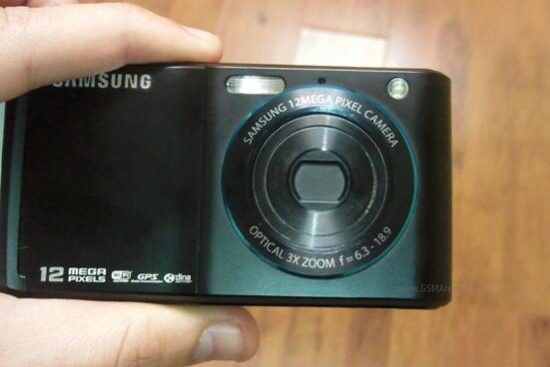 This came just days after Samsung unveiled the M8910, aka Samsung Pixon12. A 12MP camera was highly impressive back then, but optical zoom would have placed it firmly above all others. Sadly, Samsung later cancelled the M8920 international version.
It was just a year ago when we received images of the Nokia EOS, which you probably know as the Lumia 1020. It promised a whopping 41MP camera, same as the Nokia 808 PureView and like it, it would be capable of lossless digital zoom.
Packing a zoom lens inside the thin body of a phone has always been a problem, so Nokia (who has made phones with optical zoom in the past) decided a large, high-resolution sensor was the way to go. We saw it first on the 808 PureView and it was perfected in the Lumia 1020 – you could do up to 3x for photos and up to 4x for 1080p video.
Clockwork telephony
Smartwatches spring from every tech company out there and have gained enough momentum for companies to develop competing platforms (Google's Android Wear and Samsung's Tizen). However, there was a time when the idea of an electronic watch with advanced features seemed just silly.
Five years ago it was revealed that the LG GD910 watch phone will arrive on Orange the following month. It was a phone in watch form factor, but it didn't run any of the smartphone OSes of the day. It did have a 1.4" touchscreen, a CIF video call camera, text-to-speech for messaging, 3G connectivity an MP3 player.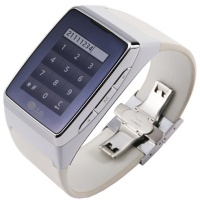 This precursor to the LG G Watch was competing with the Samsung S9110 watch phone, but both failed to make much of an impact. Costing €580 couldn't have helped.
Can you hear me now?
The brand new design of the Apple iPhone 4 was a stunner, but its good legacy is marred by the phrase "you're holding it wrong." Coming from noone other than Steve Jobs, it was aimed at people complaining of the "death grip".
See, the metal sides of the iPhone 4 were more than just a pretty design element, they were its antennas. And depending on how you position the phone in your hand, you could block the signal causing dropped calls.
The iPhone 4 wasn't the only phone that suffered from this, HTC's flagship from three years ago, the HTC Sensation, had death grip issues too.
Subsequent devices have been redesigned with various clever schemes to avoid the dreaded death grip.
Sell outs
The flagship smartphone market is a two horse race with iPhone and Galaxy vying for the top spot, while others struggle to catch up. Last year Business Insider reported that the then current models – Galaxy S4 and iPhone 5 – had swapped places in the US, the Samsung had finally outsold the Apple phone.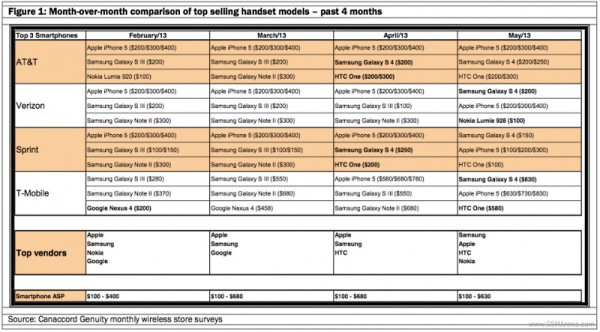 In the month of May 2013, the Samsung Galaxy S5 beat its opponent on Verizon, Sprint and T-Mobile, while iPhone stronghold AT&T still had the Apple device in the lead. Of course, the next WWDC was just around days away and the new iPhone was due in September so sales understandably were at a low.
At any rate, info from comScore showed that Apple's total market share up to that point in 2013 in the US was still ahead of Samsung's share.
How tough are you?
Last year Samsung unveiled the Galaxy S4 Active in early June – a rugged Galaxy S4 version with an IP67 certification. It wasn't Samsung's first rugged smartphone (there are a few Xcover devices before it), but its was the first durable flagship.





The Samsung Galaxy S4 Active next to the Galaxy S4
This year the Galaxy S5 comes with IP67 by default, but we still got a Galaxy S5 Active, which ups the ante with a MIL-STD certification making it as resistant to hard knocks as it is to water.
The gigahertz race is on
The Apple iPhone 4 marked another first – it was the first iPhone to step on the 1GHz stage. Qualcomm was ahead of the curve on that as it was a Snapdragon that powered the Toshiba TG01, a flagship before its time that we mention oh so often in Counterclockwise editions.
A year before the iPhone 4 was announced Qualcomm had already moved past 1GHz with the QSD8650A, a chipset with a 1.3GHz processor that uses less power than its 1GHz predecessor.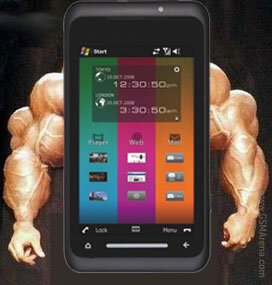 A year after that the Qualcomm started shipping chipsets with dual-core processors. The top of the line was the QSD8672, which ran its two Scorpion cores at 1.5GHz.
Feature phone's last stand
A couple of years ago Nokia revealed a new branch of its Asha feature phones – the Asha Touch Range. With 3" touchscreens and 1GHz processors, Nokia labeled those "smartphones" though they were still running Series 40-derived software.
With the phone division of Nokia now a part of Microsoft, the Asha feature phones are a thing of the past but there's a new entry-level smartphone offering – the Nokia X family. Those are based on Android but with customizations so heavy they look like the step child of Windows Phone and Asha.
?
In the month of May 2013, the Samsung Galaxy S5 beat its opponent on Verizon, Sprint and T-Mobile,..............this liner is wrong
D
This rant is so tired. Apple's success eclipsed Nokia's in a matter of a few years. Nokia is a shell of its former glory. How a company who was responsible for so much mobile advancement fell so far is puzzling to say the least. A classic...
L
Wow 5mp oh so big iphone4 Hmmm Nokia was doing this before iphone even existed... Oh hang on apple invented Nokia and cameras in phones oh and pretty much the idea of using something to male phone calls. God bless Apple the company of "lets copy...