Counterclockwise is old news – literally! – but looking back on events from the distance of several years can give you an interesting perspective. Like the madness that surrounded a simple paintjob or that time a Nokia 1100 allegedly robbed banks.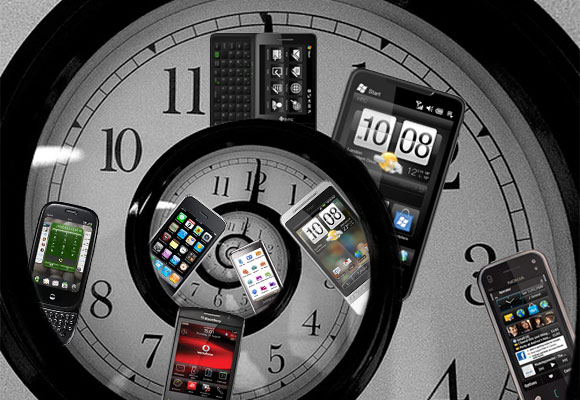 The secret history of iPhone designs
Apple changes the design of the iPhone every two or three generations. Back in April 2010 the current model was the curvy 3GS, but factories were already prepping for the next-gen phone. The "iPhone 4G" would have squared off sides, metal frame, plus a glass back.
Apparently the initial leak happened well before April, but it's the nature of rumors that they are hard to confirm. And a confirmation did come in a rather dramatic fashion – someone sold a lost early unit to Gizmodo, which caused all sorts of legal trouble.
The iPhone 3G introduced a White color option and the 3GS followed. The iPhone 4, however, launched in Black only as manufacturing issues reportedly slowed down production. The iPhone 4 officially launched in June 2010, while the White iPhone 4 launched a full year after the big leak on April 28.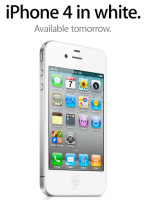 Why would a different color cause such a huge delay you ask? It turns out that the white glass affected optical elements in the camera and proximity sensor (which uses infrared light), so they had to be redesigned for the white model.
The White color option came so late that the rumor mill had already moved on to iPhone 5 leaks. This one was off the mark with its iPod-inspired looks. Apple would eventually move to an iPod-like design, but that didn't happen until the iPhone 6 and the bezels never got this thin.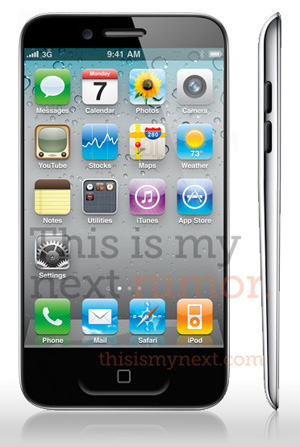 Despite the delay Apple was rolling in the dough and iOS devices outnumbered Android ones in the US.
In April 2011 Apple was getting ready to expand the iPhone's reach with a T-Mobile USA version. The issue was that the carrier was using the AWS 3G band (1,700MHz), which was not widely supported.
Anyway, many lined up to buy a White iPhone 4 despite being practically the same. Apple would achieve a similar success with the Gold iPhone 5s – if it's Apple doing the painting, people really love new colors.
Phones killed the Walkman star
The Walkman was the iPod of its time, but sadly for Sony that time had passed. The brand lived on with some portable players, but phones were killing those off even faster than they were digital cameras. If the brand had any future, it was in phones.
The Sony Ericsson collaboration had created a number of Walkman-branded feature phones, but those had their own extinction to worry about.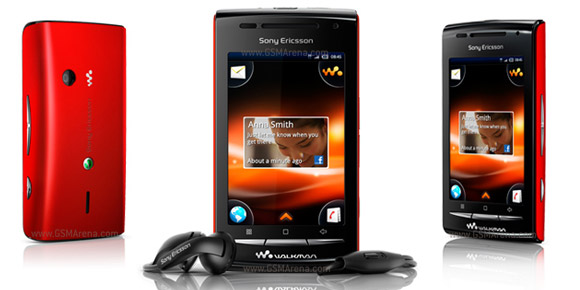 It took a long time, some would say too long, but the company launched the first Android-powered, Walkman-branded phone in April 2011 - the Sony Ericsson W8.
A decidedly low-end device, it had a 3" capacitive touchscreen with 320 x 480px resolution. It was powered by a 600MHz processor with a measly 168MB RAM. It ran an outdated Android 2.1 at a time when other phones had moved on to 2.2 Froyo or even 2.3 Gingerbread. Outdated or not, it was impressive that it ran at all.
As you can imagine, the Sony Ericsson W8 was not a huge success. The company failed to capitalize on Sony's music hardware history, not to mention Sony Music Entertainment.
The story of the Sony Ericsson Xperia Play was similar – a great history of influential consoles and an in-house game studio counted for nothing when tied to way underpowered hardware.
Vegas on the cheap
The first smartphones we used could just barely manage to play an MP3 and "an MP3" is about how much you could fit in the internal storage. So we're continuously amazed by how advanced sub-$100 phones have gotten. The Nokia Lumia 520 is perhaps the best-known recent example – we've seen it as low as $25 on promotion, which nets you a capable dual-core processor, 480 x 800px screen and 720p-capable camera.
This is not a new trend though, in April 2009 the Orange Vegas claimed the title "cheapest full touchscreen handset to date." It's light years behind the Lumia, but for just £48.50 – just over $70 in 2009 – you get a 2.4" touchscreen, 1.3MP camera, 64MB of storage plus a microSD card slot.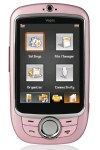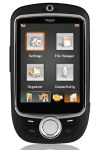 Orange Vegas in pink and black
The Vegas featured Facebook, MySpace and Bebo integration (that's how old this phone is) and while it wasn't a smartphone, the interface might have been considered attractive for the time. The included stylus to type on the microscopic on-screen keyboard make us shiver though (we've gotten spoiled).
The phone was based on the ZTE X760 and was available on Vodafone too.
Ocean's 1100
Cheap phones may not have a lot of specs, but one rose to become a prominent bank robber. The Nokia 1100 launched in 2003 and was once a cheap phone - €50. The most expensive unit sold for €25,000. What? That was second hand too, yet it worked out to 11 times the phone's weight in gold.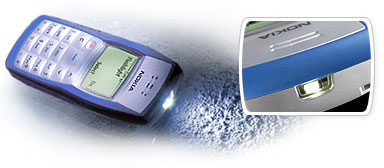 It turns out that Nokia 1100 units manufactured in the Bochum plant had a flaw (either software or hardware, it wasn't clear) that allowed mischievous individuals to make a working copy of someone else's phone line. Many European banks were sending authentication numbers for bank transfers via SMS, you can see how this can be exploited with such a clone phone.
This was the claim by Dutch investigators though, Nokia denied those allegations. We're not entirely sure what actually happened, but we like to imagine the Nokia 1100 with a George Clooney smile as it walks out with a bag of money.
5
wow http://www.zanatech.ir/2796/android-smart-phones­-nokia-2016-arrive/
D
It's true we were able to make clone working sim cards so that you can use their balance & call/text anyone using their phone numbers.
D
The great thing about collecting these old Nokia bricks is you can buy a nasty smoked-on 1100 and just replace the outer housing Fascia, making it look brand new.